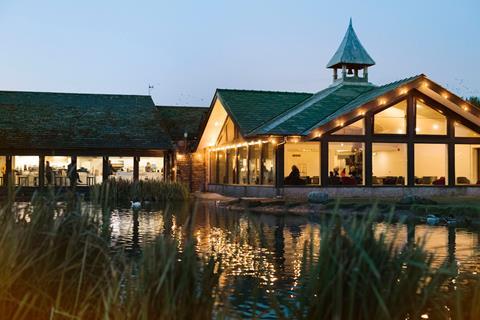 A new ranking of UK motorway service stations has been produced by car dealer specialists Brindley Group, with Tebay securing the winning spot and Telford at the bottom.
Brindley Group took average review scores from TripAdvisor, Google Reviews and Motorway Services Online, and combined these to produce aggregated scores out of five for each site.
The results revealed that Westmorland's Tebay Services on the M6 came out as the best, with an average score of 4.24 out of 5.
One review said: "More than just a motorway stop. Feels more like home, lovely choice of products. Very fresh food in the shops and top food in the café, all set in stunning scenery."
Another said: "Always a pleasure to visit. Toilets are immaculately clean, always a top priority for me. The food is good, consistently, and staff are friendly. The farm shop is a bit like Aladdin's cave, full of good stuff sourced locally."
Beaconsfield and Gretna came in at second and third place.
Westmorland came out on top as an operator, as Tebay's sister services in Gloucester also ranked highly, coming in at number 4, with an average score of 4.07 out of 5.
At the other end, users complained about Welcome Break's Telford's overpriced food, urging other motorists to stop further along at a supermarket for value prices.
Telford was ranked at 2 out of 5 and according to Brindley Group is the country's worst services.
"Showing its age now and needs freshening up. Gents toilets, although cleaned had a broken seat and very dingy. Not the best example of a welcome break," said one user, whilst another fumed: "Toilet facilities were terrible! Two were blocked and sanitary bins were overflowing."
The next worst was Harthill in Scotland, where its prices put it in the firing line: "If you ever need to go here get a second mortgage first," dismissed one user.
Despite operating the highest number of sites nationwide, Welcome Break and Moto were ranked as the worst operators.
Researchers also included analysis of which individual motorways had the best and worst services. The M40 won with an average of 3.76 out of 5, followed by the M1 (3.64), while the M5 came in as the worst at 3.31.
Regionally, the North East and Northern Ireland both achieved an average of 3.78 out of 5, topping the table, while the South West was at the bottom with 3.28.