Backed by more than thirty-five years' insight into consumer purchasing behaviour, DSL Group has revolutionised the promotions sector with compelling and innovative POS solutions.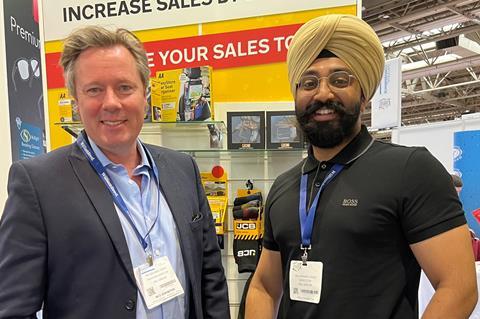 Future-focused and evolving as a business to meet market demands, DSL Group rejuvenated its senior management team approximately 18 months ago to include the third generation of The Landa Family and brought in a new managing director, Edward Chary.
The company now sees great growth opportunities ahead and continues to invest in its people, facilities, digital infrastructure and are looking to expand into more markets.
DSL is passionate about delivering to retailers through innovative promotions which offer a wide range of superior quality products with mass appeal, and has built its reputation over more than 30 years of bringing the latest products to market at affordable prices with professionally-designed in-store POS supported with relevant counter display units/marketing collateral to help retailers maximise revenue opportunities.
The company's refreshed vision went deep to the core of the business and it recently carried out a rebranding exercise that gave an opportunity to evaluate the company's mission, use of digital technology and marketing, and ultimately to refresh the look and feel of the brand. This was all showcased at the recent National Convenience and Forecourt Show at the NEC, where the company report that reaction to the new brand and vision was incredibly positive and supportive.
Chary said: "We're in a terrific position, and I'm extremely excited about where we're heading. The rebrand welcomes a youthful and contemporary refresh, which matches changes we've made internally to modernise our infrastructure.
"Rebranding has been an important shift to reflect how we outwardly present DSL and our dynamism going forward. I was very pleasantly surprised by how much support we received for the new brand and vision at the NEC, from existing partners and many prospective partners."
DSL Group has rapidly moved forward with its digital transformation to support partners with more innovative products and creative POS solutions, using CRM and business Intelligence tools to offer localised opportunities. The company's premium offering considers socio-economic data and consumer behaviour trends based on geographical area and their partner's customers' specific needs.
As part of its recent growth, DSL Group has bolstered its senior management team with two new appointments including Mark Beresford, head of operations and Neil Cookson, national account manager.
Following the continued evolution at DSL Group, the team are proud to celebrate recent successes including winning new supply agreements with Highland Fuels and Sewell on the Go, as well as enhancing their pet product range under the brand, PawPride.
With extensive expertise in convenience environments, DSL Group believes in inspiring "surprise and delight". They provide a complete package of intelligent in-store impulse promotional campaigns, core non-food ranges, and modern marketing materials, making it easy for their partners to offer quality products and ever-changing monthly promotions.