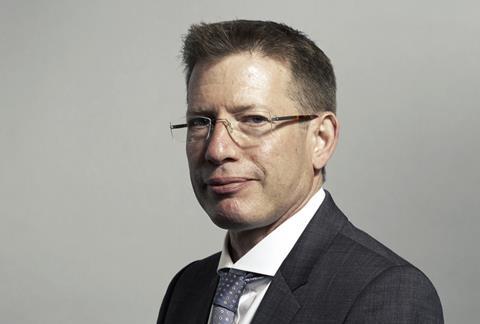 I penned my last article for Forecourt Trader optimistic about the gradual return to the office. And here we are in Lockdown 2 but somehow, and I may be wrong, there is a more relaxed acceptance to the situation.
At Winckworth Sherwood we have extended our daily team meetings on Teams to invite other teams from within the firm to meet with us. This enables lawyers from other disciplines to talk to our Commercial Real Estate and Licensing team to tell us about their practice areas. So far we have had really good sessions with our planning, employment, education and wills and estates teams. So, just like many readers, we are adapting to our new environment.
The bombardment of regulations and guidance keeps on coming. I post regularly on LinkedIn so do follow me there. But I thought a few answers to the questions we have been receiving would be useful for readers. I can't cover everything and please bear in mind that the current Regulations expire at midnight on 2nd December 2020 and we are expecting to revert to a tier system. The rules for the new tiers will no doubt be published before they come into force!
Alcohol Off Sales
In England there has so far been no national restriction on sale of alcohol for consumption off the premises. You must, however, comply with any restriction on your licence. You must also adhere to the existing laws. So:
· It is unlawful to sell alcohol to a person aged under 18.
· You must have an age verification policy (most of you adopt Challenge 25)
· The designated premises supervisor must ensure that the policy is adhered to when you sell and supply alcohol.
Off sales have been restricted in Wales under the Welsh Regulations to no sales between 10pm and 6am and in Nottingham for a week or so before Lockdown 2 to the hours between 9pm and 6am.
Delivery
In England there is no restriction on the delivery of alcohol.
Again you must, however, comply with any restriction on your licence and the existing laws. This means that if you have an online or telephone order sales system you must have a robust age verification process to identify that a customer is aged 18 or over. The designated premises supervisor must ensure that the process is carried out.
It may be that you partner with a 3rd party delivery company. You cannot transfer the legal responsibilities referred to above.
If the alcohol is sold or supplied to a child it is the licence holder and the DPS who face the criminal charges and not the delivery company. It is very important to be aware of this when negotiating the terms of any partnership.
I believe that local authorities may well focus their attention on alcohol delivery in the coming weeks and months so please take extra care to ensure that your sales comply with the law.
What about Pubs and Restaurants?
Pubs and restaurants may sell food or non-alcoholic drink for takeaway between 0500 and 2200 and during these hours customers can enter the premises to collect it.
After 2200 businesses may still sell food or drink for take-away but only through deliveries, click and collect orders or a drive thru facility. The customer may not enter the premises.
Businesses may sell alcohol for consumption off the premises at any time but only through deliveries, click and collect orders or a drive thru facility (and so long as the customer does not enter the premises).
Sale of Non-Essential Items
All 'non-essential' businesses in England have been required to close for Lockdown 2, but the position for essential businesses that sell non-essential items is more complex and is perhaps best considered by way of example.
A food retailer is considered an essential business and may remain open. If, within its aisles, it also sells non-essential items, such as homeware or birthday cards, it may continue to sell these. If, however, its homeware section or card selection is located on a different floor, guidance provided by the Government indicates this separate floor should close. Note that it is guidance and not the Regulations that require the separate areas to close.
If an essential business has a separate, non-essential, business on its premises or provides a non-essential service, such as a supermarket café, this must close for the duration of Lockdown 2.
Car Washes
The latest Regulations exempt petrol stations and MOT centres (and maintenance) from the requirement to close. However, all car washes must close – contrary to the first lockdown when automatic car washes were allowed to operate. The PRA sought legal advice and though initially said the same rules would apply, has since clarified that all car washes are required to close under the current wording of the government's regulations. A template letter for any member wanting to challenge their local council is available on the PRA website.
What is the Onus on Businesses to Enforce Rules on Wearing Face Coverings and Social Distancing?
The steps a business must take to enforce Covid-19 Regulations differ depending upon whether that business is in England or Wales.
England
In England, customers are required to wear a face covering in shops and petrol stations unless they are exempt. Businesses are required to display notices indicating that individuals are required to wear face coverings and cannot prevent a person from wearing a face covering.
There is no obligation under law in England regarding social distancing, rather it is set out in guidance published by the Government. However, businesses should note that HSE or a local authority may close a venue if they believe an employer is not taking appropriate action to comply with public health legislation and guidance. This would include a failure to comply with guidance issued on social distancing. Such a failure could also constitute breaches of both health and safety law, due to failure to mitigate risks, and employment law, as employers are required to provide a safe working environment for their employees. A failure to comply with the Regulations or guidance could result in the review of a premises licence citing the public safety licensing objective.
Wales
In Wales, as in England, customers are required to wear a face covering in shops and petrol stations unless they are exempt.
More onerously than their English counterparts, Welsh businesses have a legal duty under the Welsh Regulations to take preventative measures to minimise the risk of exposure to Covid-19 on their premises. In doing so, they must have regard to guidance published by the Welsh Government.
Whilst the enforcement of face coverings is not explicitly referred to in the Welsh Regulations, guidance published by the Welsh Government provides that businesses should explain this requirement to customers and encourage them to comply, including through the display of notices.
The Welsh Regulations explicitly provide for businesses to take "all reasonable measures" to ensure social distancing of 2 metres is maintained between individuals from different households.
Conclusion
The ever-changing Covid-19 Regulations don't appear to be slowing just yet. Businesses should be aware of the restrictions and obligations under which they must operate. We hope that officers will adopt a proportionate and pragmatic approach to enforcement.
I would very much welcome feedback and suggestions on these issues or any areas you would like me to cover in future articles.
Meanwhile, I wish all my readers and their families well over the coming weeks