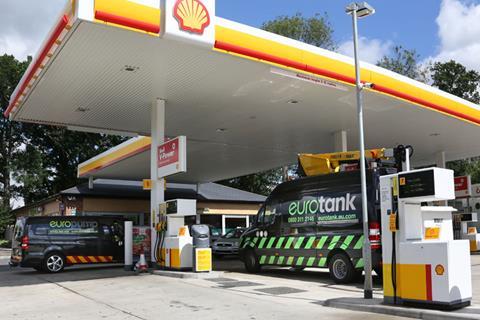 Eurotank Service Group and Europump Maintenance are expressing their support for the fuel retail sector by becoming associate members of the Petrol Retailers Association (PRA).
The companies share many of the PRA's concerns for the sector, particularly around the lack of development in low carbon liquid fuels and hydrogen as an alternative to electric vehicles, which affects both operators and supporting industries alike.
Edward Wheeler, group managing director of Eurotank, said: "I am full of admiration for the PRA's ongoing achievements on behalf of the sector and the associate membership concept gives supporting industries like ourselves the opportunity to visibly support our operator colleagues."
Gordon Balmer, the PRA's commercial manager, said: "The PRA is delighted to welcome Eurotank Service Group and Europump Maintenance as associate members.
"I'm very pleased to have the support of Eurotank who are well known to our members and have an excellent record of quality and customer service."
Eurotank Service Group and its three companies Eurotank Environmental, Eurotank Installations and Europump Maintenance together offer all the forecourt and fuel system services a retailer would need to keep their fuel flowing.