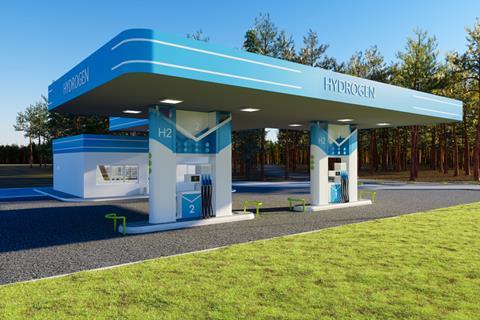 Rhino Doors has launched a new subsidiary company specialising in the production of ultra-fast explosion relief products for the hydrogen market.
Rhino HySafe, a new trading entity which sits beneath Rhino Engineering Group, will be providing hydrogen refuelling stations with products engineered to reduce risks associated with explosions.
Hydrogen fuel is typically stored at around 10,000 psi, presenting a safety challenge unmatched by traditional fuels such as petrol and diesel. Thus, specialist products are required to combat and minimise potential damage from explosions.
Explosion relief products that Rhino HySafe will be manufacturing include panels, cladding and venting technologies designed to protect nearby people and buildings in the event of an explosion.
The formation of Rhino HySafe has been made possible by an award of funding from the Welsh Government, as part of its SMART Cymru Project, which is supporting businesses to develop, implement and commercialise new products, initially the Ultra-Fast Explosion Relief panel design (UFER).
Stuart Lawrence, group managing irector of Rhino Engineering Group, said: "We are very pleased to be launching Rhino HySafe, as we continue to expand our range of products and services for companies in the hydrogen market.
"We are especially thankful to the Welsh Government and the SMART Cymru Project for their generous funding which will allow us to scale up our manufacturing and continue on our path of sustainable growth."