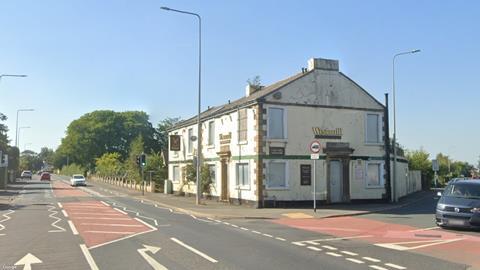 Spar wholesaler James Hall & Co is making a last ditch attempt to gain planning permission for a forecourt and convenience store on Preston New Road, in Mellor Brook, South Ribble.
Its plans to knock down the derelict Windmill hotel and build the petrol filling station and c-store have been rejected three times by South Ribble Council but the wholesaler has lodged a last-minute appeal.
According to the Lancashire Telegraph, tempers are running high with locals adamant that the application should not be granted. Indeed, on South Ribble Council's planning portal there are a whopping 460 comments on the proposed scheme with most of them objecting to it.
Residents cited noise and light pollution as key problems with the plans, however James Hall & Co argued that the latest (2021) version of its plans was a "100% improvement" on the original plans.
Talking to the Lancashire Telegraph, residents said the roads around the village were already busy enough and that 22 homes would face the forecourt and get headlights shining into their windows.
Previous campaigns to thwart Janes Halls' plans were funded by a benefactor but this time around the villagers say they are going to have to raise money to fund their battle.
An enquiry into the application will take place later this year with a decision not expected until 2023.