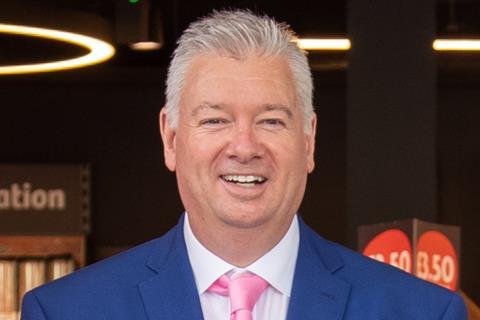 The founder and chief executive of Top 50 Indie Ascona Group, Darren Briggs, has won two regional awards for Wales at this year's Great British Entrepreneur Awards.
Briggs was awarded both the Scale-Up Entrepreneur of the Year and the Service Industries Entrepreneur of the Year Awards for Wales.
The Great British Entrepreneur Awards were launched in 2012 to celebrate the best of British enterprise, inviting founders from across the UK to apply with their entrepreneurial success stories.
In partnership with Starling Bank, the ceremony was held at Grosvenor House in London on 22 November and saw 159 entrepreneurs across the UK recognised for their entrepreneurial stories and achievements over the last year.
Briggs commented: "After a such a challenging year, it is a huge honour to have received these two awards, something that would not have been possible without the hard work and dedication of our exceptionally talented Ascona team."
Francesca James, founder of the Great British Entrepreneur Awards, spoke highly of the entrepreneurial talent coming out of this year's cohort: "It was fantastic to hear so many inspiring business stories after a difficult few years, and even better to have been able to invite all of our finalists to the in-person ceremony and celebrate together.
"With more than 1,200 attending, the evening was a real snapshot of the UK economy. The winners were thoroughly deserving, overcoming some stiff competition from their fellow finalists, and we look forward to welcoming them into our alumni community and seeing what they do next. It's always exciting to watch our previous winners go on to achieve amazing things and I don't expect any less from this year's award recipients, who we will support all the way."