*Ascona Group donates £15k to one of the oldest disability charities in the country.
*All Ascona employees will receive a hamper in recognition of hard work during the year.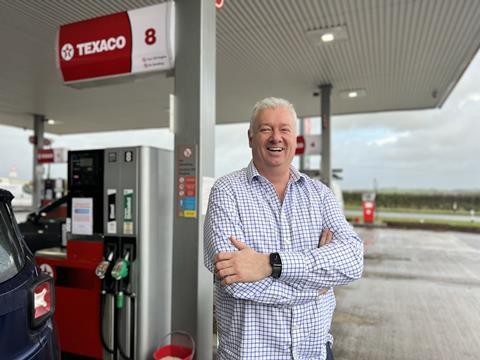 Ascona Group has donated £15,000 to SeeAbility, one of the oldest disability charities in the country that aims to provide specialist support, accommodation, and eye care help for people with learning disabilities, autism, and sight loss throughout the United Kingdom.
The donation by the Pembrokeshire-based Top 50 Indie will help the people SeeAbility supports to live ambitious lives and achieve things they never thought possible, whether that's forming more friendships and relationships, enjoying new experiences and activities or finding employment.
Darren Briggs, chief executive of Ascona Group commented: "Since we started Ascona back in 2011, supporting communities across the areas where we operate has been central to our culture. We are proud to support SeeAbility in their vital work as they encourage people with learning disabilities and autism to overcome the huge barriers in their lives so they too can achieve exciting new things every day."
Desiree D'Souza, executive director of Innovation and Social Impact at SeeAbility, commented: "Together with the rest of the team at SeeAbility, I'd like to thank Darren and everyone at Ascona for their most generous donation. Ascona's support will enable us to break down barriers for people with learning disabilities and autism, many of whom also have sight loss so that even more people have the opportunity to learn new skills, discover their potential and achieve their ambitions. Ascona's donation will have a lasting impact on the communities we support, something we are very grateful for."
Among the many people the charity supports, SeeAbility was proud to work with Emily to help her secure her first paid job. Emily says, "A good life means something different to all of us. To me it means having as much independence as possible, having freedom of choice and having the right support in place." After finishing a year in her role, she said she can't wait for her next challenge.
Meanwhile, all Ascona employees will be receiving a hamper from The Welsh Luxury Hamper Co. This will be the third year the Ascona management team have sent out goodies to #TeamAscona in recognition of all the hard work during the year. The company says 2022 has thrown some awkward spanners into the works, but #TeamAscona have overcome and excelled themselves once again.