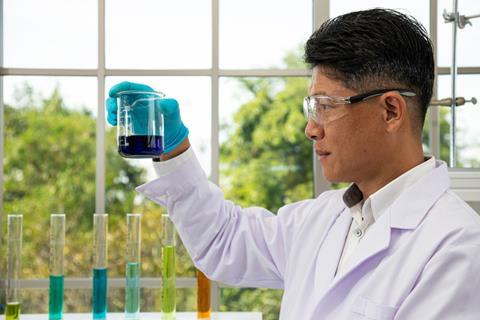 BP and Johnson Matthey are partnering with Cardiff University and The University of Manchester in a £9m project that aims to convert CO2, waste and sustainable biomass into fuels and products that can be used across the energy and transportation sectors.
The project is one of eight business-led Prosperity Partnerships announced in support of the government's new Innovation Strategy.
Cardiff University's centre for catalysis research is leading the project, and The University of Manchester will provide expertise in materials science, characterisation methods and catalysis. They are joined by BP and Johnson Matthey and the five-year project will explore new catalyst technology.
Professor Duncan Wass, director of the Cardiff Catalysis Institute, explained: "The catalysts we use today have been honed over decades to work with specific, fossil fuel resources. As we move to a low carbon, more sustainable, net zero future, we need catalysts that will convert biomass, waste and carbon dioxide into valuable products such as fuels and lubricants. Working in this partnership, we will bring together a wide range of catalysis expertise to uncover new science and contribute towards achieving net zero - perhaps the most pressing objective for us all."
Kirsty Salmon, BP vice-president for advanced bio and physical sciences for low carbon energy, said: "We are excited to be working with our longstanding partners Johnson Matthey, Cardiff Catalysis Institute and The University of Manchester in this Prosperity Partnership. It is a great team, which builds on our successful BP International Centre of Advanced Materials (BP-ICAM) partnership, and I am looking forward to seeing them work across scientific disciplines to innovate new low carbon technologies to help the world get to net zero."
Elizabeth Rowsell, corporate R&D director, Johnson Matthey, added: "We are delighted to be part of the EPSRC-funded Prosperity Partnership which will help to deliver sustainable materials leading to increased circularity in industrial processes. This project will be critical in developing the next generation of enabling catalyst technologies that will be needed in a Net Zero world, so it is entirely aligned with the net zero commitments of both industrial partners."
Professor Martin Schröder, vice-president and dean of the Faculty of Science and Engineering at The University of Manchester, commented: "Net zero is too big a problem for a single institution to tackle on its own and it is critical that industry and academia work together to solve this challenge. Our University is committed to addressing this issue as part of the social responsibility agenda together with our partners. We value these interactions strongly, as shown by our commitment and success in the EPSRC Prosperity Partnership scheme. This collaborative programme builds on a platform of long-term partnership between The University of Manchester and BP through the BP-ICAM."
The Sustainable Catalysis for Clean Growth project has been co-funded with £2.68m from the Engineering and Physical Sciences Research Council (EPSRC), part of UK Research and Innovation, and £5.65m from the companies and university partners, and will commence in October.