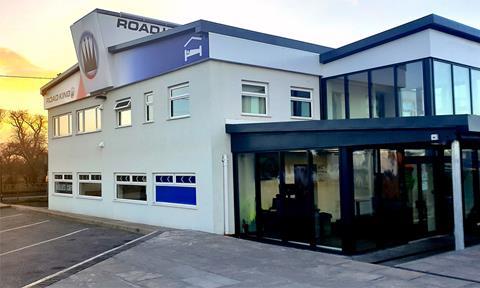 Certas Energy's Roadside Services division has acquired Roadking (Hollies) Cannock – a truckstop in the West Midlands that includes a transport cafe, HGV parking and coach services.
The Hollies will be the first truck stop operated by Certas Energy and its acquisition is part the development of the company's Roadside Services offer.
Certas Energy said the facility will be developed and will bring together Snap Account, fuel cards and retail expertise to offer a safer, easier and more seamless experience for HGV drivers and fleet managers.
The company already has a 24-hour HGV refuelling bunker on the site, which is situated just off junction 12 on the M6, and is reputed to be the oldest truckstop in the UK.
The acquisition will also expand Certas Energy's Snap Account HGV parking network. Snap Account is a smart digital payment platform and market-place for HGV fleets, drivers and service providers, and includes more than 300 HGV parking and washing locations in UK and Europe,
Snap Account's licence plate-based platform eliminates the need for HGV drivers to carry cash or cards and consolidates transactions across all sites and services on one single itemised invoice.
Commenting on the acquisition Richard Billington, managing director, Certas Energy Roadside Services, said: "The acquisition of Hollies Cannock allows us to bring all of our Roadside Services under a single banner. We are delighted to be able to expand our Snap Account facilities, fuel card and retail facilities across this popular, long-standing site and look forward to working with all at the facilities."
Nick Whatmore, director of Roadking, said: "I'm very proud to be part of a team that has built up and developed the famous complex, known to drivers young and old as The Hollies, into one of the best truck stops in the UK.
"We have been working with Certas Energy since 2016, with the addition of the dedicated bunker facilities, and have worked well on many mutual promotions.
"I see a big future for the business that will be both beneficial to customers and staff. Certas Energy has many high-quality resources that, combined with their focus to give quality products and services to HGV drivers, will continue to improve facilities at the oldest and best truck stop in the land."