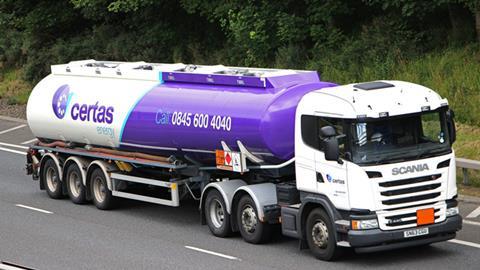 DCC, the conglomerate that owns Certas Energy, has boosted profits in the first half of its financial year despite the uncertainty caused by the Covid-19 pandemic.
For the six months to 30 September operating profit increased by 8.3% to £176.1m, compared with £162.6m for the same period a year ago.
The group's retail and oil division increased operating profits by 9.2% to £65.2m but profits in its LPG business were down 7.1% to £45.6m.
DCC chief executive Donal Murphy said: "I am pleased to report that since our last trading update on 17 July 2020 the trading performance of the group continued to improve and resulted in strong growth in operating profit in the first half of the year.
"While the first half of the financial year is seasonally less significant, the strong performance demonstrates the resilience and agility of our business model.
"With Covid-19 related restrictions now increasing again generally, the outlook for all economies in which DCC operates remains very uncertain. However, DCC's diverse and resilient business model, the essential nature of the group's products and services and its extremely strong balance sheet ensure that the group is well placed to navigate this ongoing uncertainty and continue its growth and development into the future."