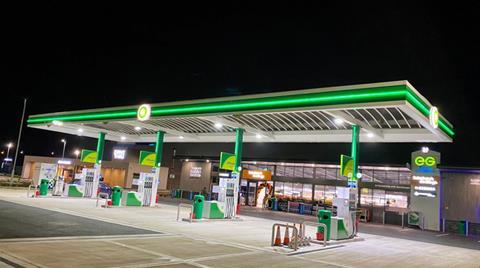 The takeover of Asda by EG Group founders and joint CEOs Mohsin and Zuber Issa, and investment funds managed by TDR Capital, has been given the green light by the Competition and Markets Authority (CMA).
Today the CMA formally confirmed acceptance of undertakings offered by Mohsin and Zuber Issa and TDR Capital to divest 27 EG Group petrol filling stations to address competition concerns relating to Asda deal.
The CMA's concerns had centred on 36 local areas where it believed competition in the road fuels market could be damaged if EG Group's owners bought Asda.
It will want each of the sites to be sold to a company that will continue to operate them in the fuel retail market so that competition is maintained in their local area.
The divestment proposal has prompted a feeding frenzy within the forecourt sector as buyers seek to land themselves some leading-edge sites.
The list includes developments at Ashington in Northumberland, and new-to-industry site Rushden Services, a £2.7m development in Northamptonshire, which opened earlier this year.
Following the CMA decision the Issa brothers and TDR issued a statement saying: "We welcome the CMA's announcement today marking the end of its review process and acceptance of our proposed undertakings.
"We can now push ahead with our exciting plans for Asda and look forward to working with the Asda management team to invest in the business to drive growth, including continuing to accelerate Asda's online offer, sourcing more food from UK farmers, and bringing enhanced convenience to customers."
The 27 EG Group sites to be divested are:
Ashington
Burscough
Churchill
Dragon
Egremont
Reliance
John Adams Way
Kings Hill (Wootton Bassett)
Lakeland
Lammascote
Maple (High Wycombe)
Northern Gateway
Preston Way
Regatta
Rodbourne (Swindon)
Scott Lane
South Marston
Tibicar
Thinford North
Turnpike (High Wycombe)
Blackpool
Pentre
Fourcross
Thieves Lane
Forfar
Rushden
Don (Auto-LPG site: Bridge of Dee)