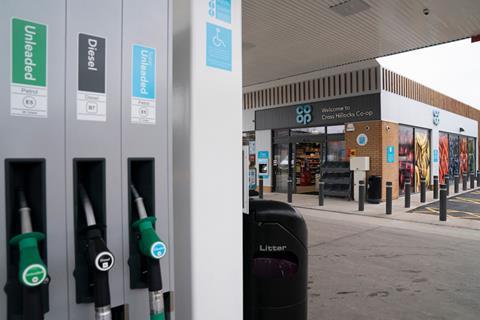 Co-op has re-opened its petrol filling station in Manchester Road, Astley, mid-way between Wigan and Manchester, following a £1.5m investment in the site.
The extensive programme of works included overhauling the fuel forecourt with new pumps and canopy and building a new, larger, food store.
The development of the site, which is known as Cross Hillocks and supports 16 local jobs, has more than doubled the store's retail space to over 2,900sq ft.
The new-look store now includes: customer car parking, Costa coffee express and, in-store bakery, alongside a focus on fresh, healthy produce, ready meals and pizzas, award-winning wines, free-from and vegan products, Fairtrade, food-to-go and, everyday essentials.
Paul Griffin, Co-op area manager, said: "We are delighted to have had the opportunity to make such a significant investment in our Cross Hillocks petrol station and food store.
"We have undertaken an extensive programme of works to enhance the fuel and food offer locally, extending the food store and developing the range, choice, products and services that will create a really compelling offer locally to serve the community."