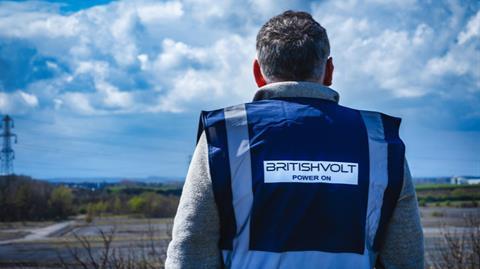 A British EV battery company aiming to develop a gigaplant to manufacture batteries in Northumberland has signed a deal to develop technology with multinational battery component-maker Entek.
Britishvolt has entered into a non-binding Memorandum of Understanding (MoU) with Entek Membranes for the possible supply of battery separators, with an objective to colocate as the lithium-ion gigaplant manufacturing facility, located in Cambois, near Blyth, scales up to full production.
The MoU's core objective is to enable the scalable production of lithium-battery separators to create and expand a UK manufacturing ecosystem and supply chain.
The collaboration will take advantage of Entek's technology and protected intellectual property related to coated lithium separator composites. The MoU is the foundation for a long-term separator supply agreement that will allow Entek to invest in the UK's first lithium battery separator plant.
Entek CEO Larry Keith said: "We are delighted to have been selected as Britishvolt's preferred lithium-ion battery separator partner and eager to align our objectives and investments with their transformational plans to build a 30-plus gigawatt hour factory in the UK."
Isobel Sheldon, chief strategy officer at Britishvolt, commented: "This is a hugely important and exciting collaboration, that fits perfectly with Britishvolt's business model. Battery manufacturing is hugely energy intensive, and to be able to collocate facilities where there is an abundance of renewable energy is a major boon for both the industry and society. We are aiming to produce some of the most low-carbon, sustainable lithium-ion battery cells on the planet, and partnerships such as this will help us meet our goals."
Britishvolt reports it is on track to begin construction of its gigaplant later this year, with production of battery cells due to begin in the fourth quarter of 2023. Full production of around 30 GWh is scheduled for the end of 2027.