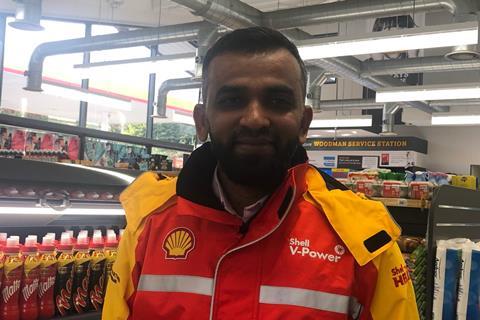 Excitement is building for the Forecourt Trader of the Year Awards 2020, especially for finalists as they wait to see if they are winners as finalists at next week's online awards ceremony.
The 'virtual' event is being held on Thursday, January 14, 2021 at 6.30pm, and is both free and easy to view via the Forecourt Trader website www.forecourttrader.co.uk.
Ziheed Mohammed, manager at Woodman Service Station in Leeds, is a finalist for Best Site Manager, with the site also on the shortlist for Best Site in Northern England (over 4mlpa); and Best Soft Drinks outlet. He's got everything crossed for a successful night.
Ziheed said: "The Awards will definitely be different as I will be watching them with my family at home, but it will still be very exciting so I am really looking forward to them. And if I win anything, that will be fantastic. I am also encouraging colleagues and sales reps to watch too."
Celebrity TV presenter, magician, writer and actor Stephen Mulhern is to host the Forecourt Trader Awards.
See his welcome here.
Stephen Mulhern is described as being one of the most 'in demand' television presenters today; with a string of smash hit television shows including 'Catchphrase' and 'Britain's Got More Talent'.
As well as his TV career, Stephen is an experienced all-round entertainer having performed his very own magic and one-man variety shows up and down the country for the past 12 years. He even has a BAFTA Award under his belt!
Forecourt Trader editor Merril Boulton said: "We are very excited to welcome Stephen Mulhern to the latest Forecourt Trader Awards event. The Forecourt Trader Awards is 'the' night in the forecourt calendar when we recognise and celebrate the success of fuel retailers nationwide. It may not be 'Awards Night' as we know it but after one of the toughest years in living memory, and despite ongoing restrictions, we have done our best to create an amazing backdrop and a taste of the prestige in which these awards are held."