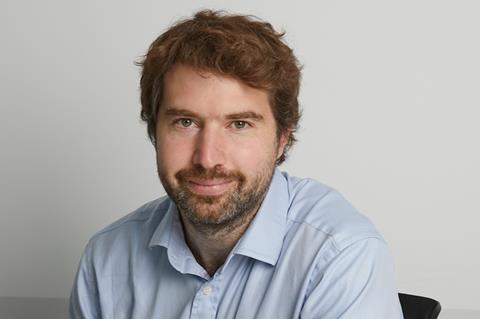 Fleetcor, the parent company of the fuel and electric vehicle (EV) management company Allstar Business Solutions, has appointed Tom Rowlands as its managing director of global EV solutions.
In this newly created role, Rowlands will take over operational responsibility for Fleetcor's EV product solutions globally, with current activity focused on the UK, Western Europe, and North America.
Rowlands previously served as vice president of strategy for Fleetcor across Europe during which time he was instrumental in driving the company's EV strategy, including building EV charging and management solutions and growing the charging network. This also included the strategic investments in UK-based Mina.
Allstar recently launched Homecharge, powered by Mina, which simplifies the payments and management of EV charging at home by providing complete transaction visibility through one platform.
Allstar also has one of the largest multi-branded EV charging networks in the UK through partnerships including Allego, Source, PlugNGo, and Mer. The network offers more than 7,000 charge points across more than 2,000 locations.
Tom Rowlands commented: "Having been so involved in helping Allstar build market-leading solutions for electric fleets, I am delighted to head Fleetcor's global EV Solutions team and look forward to driving EV adoption for fleets, especially in the UK.
"With government-mandated deadlines creeping ever closer, there must be the infrastructure and UK-wide strategy in place to be able to cope with a surge in demand, along with more robust back-end systems that can drive efficiencies for businesses. I'm making it my mission to continue to develop and launch innovative solutions that will smooth the transition to EVs for businesses of all shapes and sizes up and down the country."
Alan King, group president, Global Fleet, Fleetcor, said: "Allstar has been prioritising EV charging solutions for several years and is already serving a large number of customers across the country with combined fuel card and EV charging products. Tom's promotion to a global role demonstrates Fleetcor's commitment to expanding its EV footprint and rolling out market-leading products and services that will help fleets not only manage the transition to EV but also support the complexities of operating mixed EV and ICE fleets in the future. We also have a key role to play in supporting CPOs as they expand the critical on-road charging network so that they can attract as much charging volume as possible."