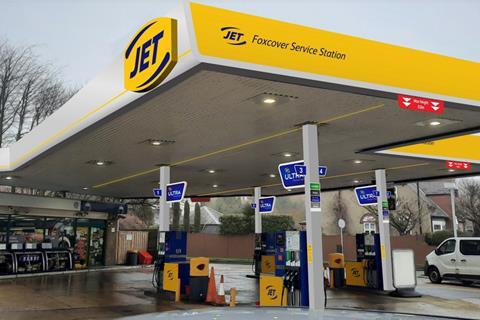 Top 50 Indie Ascona Group has completed the acquisition of four service stations across Lincolnshire and Sunderland, taking its total portfolio to 55 sites across the UK.
The group welcomes Jet-branded Wragby Road Service Station in central Lincoln, Luxmore West and Luxmore East Service Stations in North Lincolnshire, and Foxcover Service Station in Sunderland.
All four stations will include a Nisa-branded shop and offer the 'Smokin Bean' coffee brand.
Ascona has also signed a new five-year agreement with Jet to supply the sites.
According to the group it is on target to reach 60 sites by the end of April, and 300 sites in the next five years.
The group previously secured backing from Crestline Europe and Nash Business Capital to more than double its portfolio to 120 sites in 2021.
CEO Darren Briggs commented: "We are delighted to add these forecourts to our growing portfolio, and are actively seeking to acquire more sites across the North of England to firmly establish an Ascona presence in the region.
"We look forward to serving the local communities of Lincolnshire and Sunderland with our combined fuel and retail offering.
"With 55 sites so far, we are on track to achieving our ambitious goal to be one of the top three independent fuel retailers in the UK market. Our rapid expansion is a testament to our hardworking team, and demonstrates the sizeable opportunity for both organic and acquisitive growth in the market."