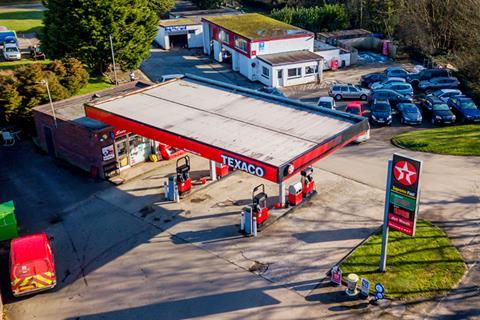 The freehold of Four Turnings Garage in Fowey, Cornwall, has been sold by Christie & Co, on behalf of the owners Penny and Chris Jones, to a group of local investors.
Four Turnings Garage has been owned and operated by the Jones family since March 1970 and has provided its community with various services including a vehicle workshop, fuel and a small convenience store.
The forecourt is on the main junction into Fowey, which allows it to serve the local community and tourists that visit the area.
Christie & Co was instructed to market the site in 2020, and following a short marketing campaign it attracted multiple offers. According to Christie & Co buyers were particularly attracted to the bungalow on site that can with be let out or re-purposed into an alternative income stream.
The forecourt has been acquired by a group of local investors who intend to improve the convenience store offer and to switch fuel providers from Texaco to Certas (Gulf).
Dave Morris, regional director in Christie & Co's retail team, handled the sale and commented: "The forecourt market has remained resilient despite the various challenges that the pandemic has presented.
"The recent fuel crises showed that forecourts remain important assets to local communities. Over the past two years, there has been significant demand for convenience retail assets, partly as a result of the Covid-19 pandemic, and the market is unlikely to cool off.
"Chris and Penny have a fantastic reputation within the local community, having served them for 51 years. It has been a pleasure to help them sell Four Turnings Garage and we wish them all the best in their retirement."
Chris and Penny commented: "It has been a pleasure to serve the local community and we will miss looking after them. We would like to thank Dave Morris who has been there every step of the way, available on the phone whenever we needed him. We are grateful for his support throughout the process."