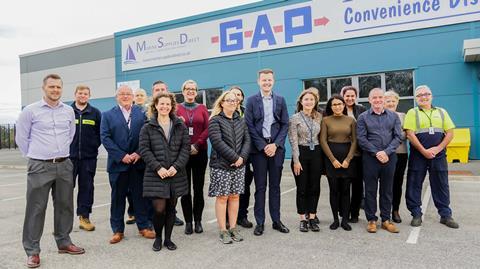 GAP Convenience Distribution has been named as BP Supply Chain Award winner for the second consecutive year.
The win follows 2021's award for flexible supply chain support to BP's national network of 330 company owned service stations.
The BP trading and supply chain team said it considered supply and stock availability, goods arriving on time, the flexibility to deliver into site, and strong communication as key to GAP winning the award for the second year running.
Brandon Howard, director at GAP, said: "I'm ecstatic that we have won this award for a second year running and it highlights the value of the culture of adaptability, quality, and customer service we have here at GAP.
"It's been another challenging year with supply chain obstacles and delays, however, the team have been excellent in maintaining the close relationship that we have with BP by providing a brilliant service in all areas.
"In the words of one of the category buyers at BP, 'a good supplier is one that you hear no noise about, they just get on with it'. I think that really reflects the smooth service we have provided again over the last 12 months, and we look forward to continuing this into 2023."
GAP is part of the James Hall & Co group of companies and specialises in supplying non-food items for the convenience retail sector.