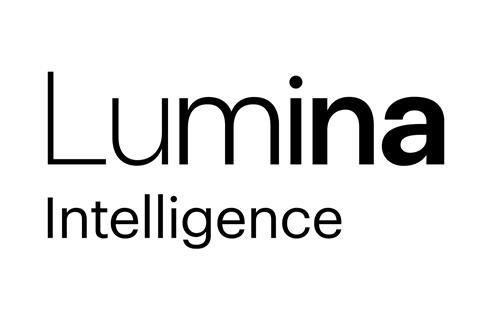 The UK convenience retail market is forecast to grow 0.3% in 2021, to a value of £43.2bn, according to the Lumina Intelligence UK Convenience Market Report 2021.
The muted growth this year follows an increase of 6.3% in 2020 off the back of the pandemic.
Growth in 2021 is set to be led by the convenience multiples (up 2.1%) and co-operatives (+5.3%). Following growth of 9.6% in 2020, unaffiliated independents are set to experience a decline of 2.2% in 2021.
Independents are expected to see decline, as shoppers return to larger stores in the second half of the year, however value will remain higher than before the pandemic.
A lack of outlet growth from symbol groups, up just 0.1%, will lead to a relatively static sales performance (-0.4%), with shoppers continuing to use in-store and delivery services.
Average spend per visit to a convenience store is £10.82, with the average shopper buying 3.3 items and visiting 2.5 times per week.
Average spend within managed convenience stores is £11.60 per visit – 30% higher than average spend at symbol and independent convenience stores (£8.92). However, average visit frequency to a symbol or independent convenience store is 2.9 times per week – 26% higher than for managed convenience stores (2.3 visits per week). Shopper spend in managed convenience is higher due to wider ranges of more lucrative items including fresh and chilled, food to go and alcohol.
Shop visits are becoming more planned due to the impact of coronavirus, as shoppers have grown used to quieter diaries and less frequent shopping. Shopping for meals ranks in the top three most common missions, driven by government restrictions placed on the hospitality industry. Retailers can drive spend for this mission through meal merchandising and promotions that
Looking ahead, after a slowdown in 2021, convenience market growth is set to pick up between 2022-24 lifting its value to £47.1bn in 202, a net increase of £3.9bn from 2021.
Commenting on the results, Blonnie Whist, insight director at Lumina Intelligence, said: "Following an extraordinary 2020, it is unsurprising that growth within UK convenience retail has slowed. As restrictions ease and hospitality fully reopens, there will be a rebalancing of meal occasions. Co-operatives are set to continue to achieve strong growth in value and outlets with ambitious growth plans, further expansion into delivery operations and developments in own label.
"The convenience market has a unique opportunity to build on the customers and spend gained throughout the pandemic to continue to grow as a core shopping channel for consumers. Growth drivers in convenience will include the continued expansion and roll out of on-demand and delivery services as well as click & collect for larger more urban stores. Suburban stores can continue to enhance their role as key community destinations including continuing to provide core household essentials and increasing reach into attractive lunchtime meal solutions for home workers."