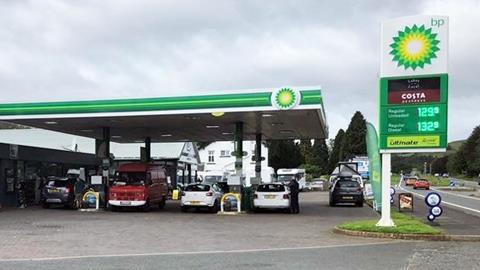 The number one Top 50 Indies forecourt operator Motor Fuel Group (MFG) has acquired six forecourts in the Lake District from fellow Top 50 Indie AUK Investments.
Commenting on the purchase William Bannister, chief executive officer at MFG, said: "AUK is a well-respected family business in the Lake District and the six stations that we have purchased from them, gives us the opportunity to extend our network coverage into Cumbria in what is normally, a thriving tourist area.
"There are three BP-branded and three Shell-branded stations and we will, in-line with our standard business model, improve the shop offer for customers and introduce a food to go option where appropriate to help ensure the sites become a destination for both the local community and visiting tourists."
AUK Investments was ranked 45 in the most recent Forecourt Trader Top 50 Indies, which was published in March, with six forecourt sites. At that time it was finalising planning for a new-build petrol station at Greystones Eastbound on the A590, to twin with its existing Greystones Westbound site, and was also planning a Costa drive-thru at Privet North, but MFG did not respond to an enquiry about whether the deal would affect these projects.
The latest acquisition brings the total number of stations operated by MFG to 911.