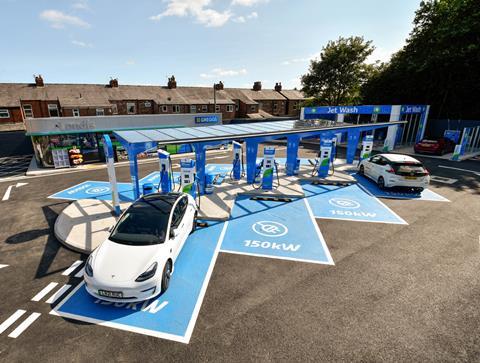 The private equity company that owns MFG is lining up banks to handle the sale of the forecourt chain, according to Sky News.
It reported that the private equity firm Clayton Dubilier & Rice (CD&R) has signed up Citi, Deutsche Bank, Goldman Sachs and Royal Bank of Canada to handle the sale.
CD&R partnered the management of MFG to buy the company from its original institutional investor, Patron, in a transaction valued at approximately £500m in June 2015. In February 2018 MFG bought its larger rival MRH in a £1.2bn deal, taking its estate to around 900 forecourt sites in the UK, more than double its nearest rival EG Group.
Currently CD&R is involved in a Competition and Markets Authority (CMA) inquiry into its acquisition of Morrisons at the end of last year in a £7.1bn takeover.
One of the issues the CMA is believed to be concerned about is a potential lessening of competition in the forecourt sector caused by MFG and Morrisons coming under the same ownership.
CD&R declined to comment.