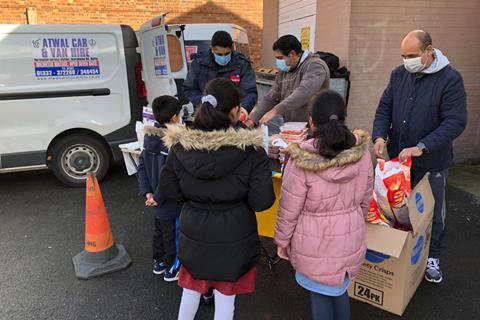 A Murco dealer in Derby is giving away hundreds of free meals to children this week, to help out those who normally receive food vouchers during the half term school holidays.
Ajit Singh Atwal, who runs Normanton Service Station and Atwal Car and Van Hire on Dairy House Road, Derby, has been working with his team to give away packed lunches each day between 12.30pm and 2pm.
On Tuesday he tweeted that more than 200 meals has been given out on that day alone.
Ajit, who is also a Derby city councillor, told Derbyshire Live, that his team had numerous different meals including tomato and vegetable pasta, egg mayo and cress, cheese and cucumber sandwiches, crisps as well as juice cartons and even Curly Wurlys.
He said: "It has been going really well so far, we have already given away about 200 meals, helping more than 100 families and I have got people on standby to help out all week. By the end of the week I reckon we will have given away about 2,000 meals.
"We want as many people as possible who need the food to come down. I know there might be some people who might feel embarrassed, but they shouldn't feel that way – this government should feel embarrassed.
"These children are the future of this country. I am a father-of-three and I wanted to do something to help."
MFG, which owns the Murco brand, commented on Facebook: "We couldn't be more proud of them for helping out in the community and giving a hand to struggling families. Keep up the good work guys."