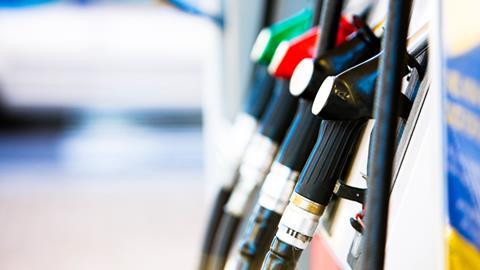 Average retail prices for petrol and diesel increased during November and reached record highs with petrol at 147.72ppl on November 21 and diesel having reached 151.1ppl a day earlier, according to analysis by RAC Fuel Watch.
At the end of the month average prices were up 3.1ppl on unleaded petrol and 2.7ppl on diesel compared with the end of October.
The RAC claimed the increase over November was not justified because wholesale prices had fallen, and called on the government to intervene with the biggest retailers to ask why they have not reduced prices.
Earlier this week PRA executive chairman Gordon Balmer said: "Members mostly buy fuel from their fuel supplier on a weekly lagged basis. Therefore, if they need to order deliveries for this week then they are charged at the average of last week's product price values.
"In addition to this, they have been hit by the 'double whammy' of reduced sales and rising costs. Members continually monitor prices daily to ensure that they remain competitive with their industry counterparts and continue to provide good value for money."
RAC fuel spokesman Simon Williams said: "The wholesale petrol price, which is what retailers pay to buy new supply, dropped by 10ppl from mid-November, so we can't see how any increase – let alone a 3ppl one – was warranted.
"Much earlier in the pandemic we saw retailers' margin on fuel understandably increase as the oil price plummeted on the back of people being told to stay at home. Despite the news of a new Covid variant, we are in a completely different world now with car use near to pre-pandemic levels so retailers shouldn't be taking huge profits on every litre of fuel they sell. We therefore urge them to do the right thing and cut their prices to much fairer levels as matter of urgency.
"There's also a clear argument that competition in fuel retailing isn't working, a fact demonstrated by no one publicly defending their refusal to lower pump prices. There appears to be no desire among the big four retailers, which dominate fuel sales, to lower their prices to entice customers to store. If a major brand were to cut its prices tomorrow, you can guarantee that within hours the others would do the same. It would be much fairer if retailers mirrored wholesale prices more closely on a daily or weekly basis.
"We urge the Government to intervene now. It's a sad fact that the Chancellor's fuel duty freeze last month, while welcome, simply wasn't anywhere near enough to ease the burden now being placed on millions of households who have no choice but to use their vehicles. While the Chancellor could introduce a temporary cut in VAT on motor fuel it might be better for the Government to ask the biggest retailers to explain why they're charging such high prices for fuel when wholesale prices have dropped."
RAC Fuel Watch data shows that the cheapest petrol currently on sale is from Asda supermarkets where a litre costs on average 144.47p, with Morrisons not far behind at 145.52p. It's the same for diesel, with Asda charging 147.47p a litre and Morrisons 148.69p.