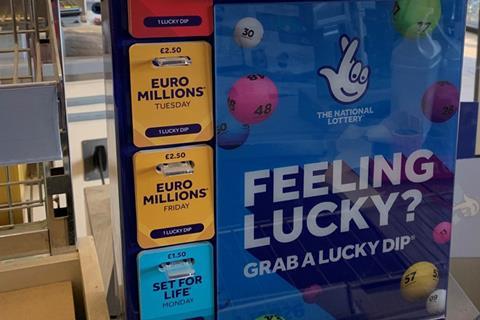 The Federation of Independent Retailers (NFRN) has expressed dismay and concern at the news that National Lottery products will rolled out to all 900 Aldi stores from next month.
NFRN national president Stuart Reddish said: "This move will dilute sales across the whole retail estate. The more products available in the multiple outlets, the less likely it is that National Lottery players will visit their local independent retailer to pick up their tickets or scratchcards.
"We will work closely with Camelot to understand the rationale for this move. As national president, my remit is to look after independent retailers."
The rollout follows a trial in the north of England, with all Aldi supermarkets in the UK set to start selling The National Lottery at checkouts by the end of June.
Jenny Blogg, retail director at Camelot, said: "We're absolutely delighted to now be working with Aldi. Making The National Lottery available in its stores has been a priority for us as we continue to make playing The National Lottery as convenient and easy as possible for people, wherever and however they shop."