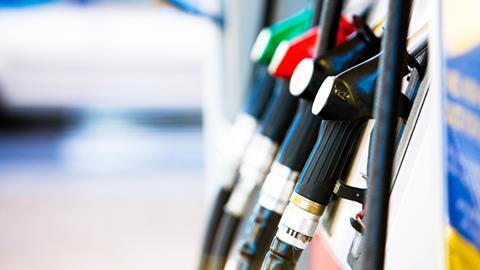 New record high pump prices for petrol and diesel are almost certain to be set before the end of the month, according to PRA chairman Brian Madderson.
The current records, set in April 2012, are 142ppl for petrol and 148ppl for diesel, while the Experian Catalist UK averages for 19 October were 141.35ppl and 144.84ppl respectively.
Madderson said the primary reason is the rise of crude oil costs, which recently hit $US 85 per barrel for Brent Crude. This is a 50% increase since January 2021 and has been caused by a cutback in production from OPEC countries and Russia at the same time as the global economies are staging a rapid economic turnround from the global pandemic.
There is no immediate sign of a change to this position and some analysts have predicted oil price could continue to rise to $US100 per barrel by Christmas.
He said current average pump prices across the UK are being softened by some of the largest retailers who typically benefit from a 3- or even 4-week lag to their delivered fuel prices.
He added: "Only last week, two major grocery retailers in Belfast were vying for business by offering fuel at below standard wholesale cost with pump prices as low as 125.9ppl for petrol and 130.9ppl for diesel."
Another reason for the wholesale price increase relates to the production profile in Western Europe.
S&P Global Platts advised PRA: "Physical spot market activity has seen gasoline and diesel rise in tandem with the wider energy complex, and this has a knock-on effect, boosting retail prices for road and heating fuels.
"Lower stock levels in north-west Europe are tightening supply and this is accompanied by stronger demand for gasoline in the US, which is an export outlet for the European gasoline market.
"There's also stronger demand in the petrochemical sector, which is attracting certain components that would be otherwise destined to gasoline blending. The picture for diesel is not dissimilar, with limited refinery output coupled with stronger demand across Europe and a boost of demand from the heating fuels lifting values across the entire gasoil complex."