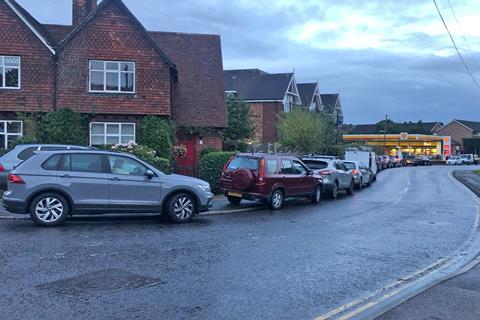 The PRA has criticised the government for its lack of success in tackling the fuel crisis in London and the South East as it entered its 14th day.
A survey of PRA members this morning (Wednesday October 6) found nearly 30% of forecourts in London and the South East are missing one or both grades of fuel, but more than 90% of forecourts had both grades in the rest of Great Britain.
Its survey found that in London and the South East 13% of forecourts were dry, 16% had one grade and 71% had both grades.
In the rest of the country 5% were dry, 4% had one grade and 91% had both grades.
PRA executive director Gordon Balmer commented: "The PRA poll today shows that 13% of independent retailers in London and the South East are dry. This is leaving some motorists continuing to feel insecure about fuel availability at their local neighbourhood filling stations. Independent forecourts report a complete lack of visibility as to when their next delivery might arrive, and some have been dry for four days and still waiting for a delivery."
He was critical of the government's decision to suspend competition law relating to major oil companies in the delivery of downstream fuel, and said the PRA had not received any explanation from the government about the benefits of the move.
He added: "We need to restore a competitive market with incentives for those who deliver on the job."
Balmer also revealed the crisis was also having a severe effect on forecourt shop sales. He said: "Most independent retailers have built a reputation with their local customers for reliable service, good facilities and a well-stocked convenience store. Sadly retailers have been throwing away large quantities of fresh produce as the "Closed" sign has deterred not just forecourt business but shop sales too, with some quoting reductions in non-fuel sales of between 20% and 50%.
"Attempts by the Government to deal with this fuels crisis, now into its 14th day, have thus far had only limited success in London and the South East. Much more attention on this issue affecting this region is urgently needed."
The PRA survey carried out this morning covered 25% of all independent petrol stations in Great Britain.