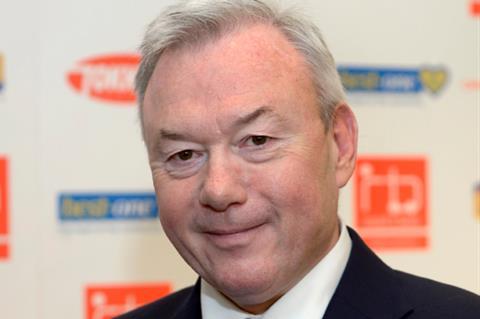 The PRA has welcomed the call for ideas for the country's low-carbon fuel strategy that was recently launched by the Department for Transport (DfT).
The call for ideas summarises the progress to date in this area and looks at the opportunities and challenges for low-carbon fuels in the transport sector.
The consultation will help the government obtain feedback on the priorities for the development of a long-term low-carbon fuels strategy for the transport sector.
PRA executive director Gordon Balmer commented: "The PRA welcomes the Department for Transport's low-carbon strategy call for ideas as it recognises the key role played by low-carbon fuels in reducing UK's emissions.
"It is encouraging to see that the government is committed to investing in low-carbon fuels and will be consulting with industry stakeholders to help shape its strategy. The PRA was actively involved in the smooth introduction of E10 petrol and will respond to this consultation and actively liaise with the Department for Transport.
"We will call for a clear roadmap, realistic targets and substantial, well-targeted investments, which will be vital during this transition."
Launching the consultation, transport secretary Grant Shapps said: "Low-carbon fuels (LCFs) have been instrumental in reducing the UK's greenhouse gas emissions for more than a decade" and "greener fuels are critical" to the transition to net zero.
He added: "The continued adoption of low-carbon fuels will complement the shift towards public transport, active travel and electric vehicles."
He explained that the strategy's ultimate goal is to "set a clear and practical vision for low-carbon fuels to help us deliver net zero greenhouse gas emissions by 2050".
The call has also been welcomed by the downstream oil trade association UKPIA. Dr Andrew Roberts, UKPIA's director of downstream policy, said: "This announcement is the surest sign yet that this government knows it will need all technologies to meet the monumental challenge of decarbonising transport in line with Net Zero.
"We believe that investing now in low-carbon fuels is a no-regret option for policymakers looking to reduce emissions for all transport modes given their proven ability to decarbonise existing fleets."
Those wishing to respond have until 11.45 on April 3, 2022, and should email LCFstrategy@dft.gov.uk; or write to Department for Transport, Low Carbon Fuels Division, Great Minster House, 33 Horseferry Road, London, SW1P 4DR.