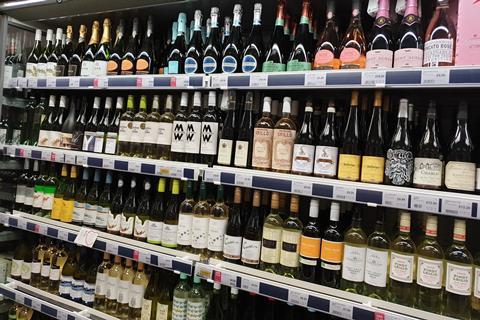 The Association of Convenience Stores (ACS) is reminding retailers to beware of counterfeit alcohol during the Christmas period after indications of counterfeit goods entering into the UK market.
The Association said there have been instances of independent retailers being targeted with counterfeit products and it is reminding retailers to only work with Alcohol Wholesale Registration Scheme (AWRS) registered wholesalers and to take seriously any complaints regarding the difference in the expected taste, smell or look of a product.
Retailers can report suspicious activity to their local authority via the following reporting lines:
England: Adviceline: 0800 144 8848,
Wales: Advice link: 0800 702 2020,
Northern Ireland: Citizens Advice Northern Ireland
ACS chief executive James Lowman said: "It's essential that retailers only work with suppliers and wholesalers that are registered under the AWRS scheme. Counterfeit alcohol is not only damaging to legitimate retailers, it's also potentially harmful for consumers. We urge retailers to report any suspicious activity to the relevant local authority."
Darren Davies, head of the Food Standards Agency's National Food Crime Unit, said: "Fake alcohol is harmful to public health. We urge all retailers to be vigilant and only purchase stock from registered suppliers. Any concerns around the authenticity of a product must be reported to your local authority or to the brand owner displayed on the label."
Retailers should only buy from AWRS registered wholesalers. Three key steps for retailers:
Step One: Use the Online Look Up Service here to check if a wholesaler is registered
Step Two: Check the Unique Reference Number on the wholesaler invoice. The URN will be made up of four alpha characters and 11 numeric characters, such as: XXAW00000123456.
Step Three: Due Diligence and Record Keeping. You must be able to demonstrate to HMRC that you requested a wholesaler's URN and checked its authenticity. You can do this by printing off the webpage after checking your wholesaler's URN.
ACS' full guide on AWRS is available here.