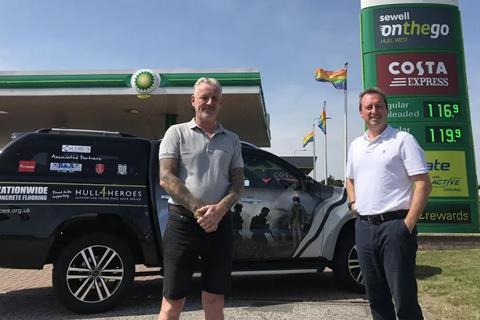 Top 50 Indie Sewell on the go has thanked its customers for raising more than £1,000 for local charity Hull 4 Heroes, and rounded the figure up to £2,000 to support the work the charity does to support veterans.
The charity aims to ensure a veteran's transition back into civilian life and regular employment is as seamless as possible.
Sewell on the go warned that increasingly veterans return from service to find they do not have the support network and resources to meet their most basic needs. When their resources are depleted these veterans can become homeless and without hope.
Patrick Sewell, managing director of Sewell on the go, said: "It's been really difficult over recent months for everyone but the work done by Hull 4 Heroes is incredible, it's just nice to be able to support their great work."
Paul Matson, founder of Hull 4 Heroes said: "We at Hull 4 Heroes are immensely grateful to the customers of Sewell on the go for their kind donations and constant support they show our charity. It really does mean so much to get the support of local people to help us support local veterans."