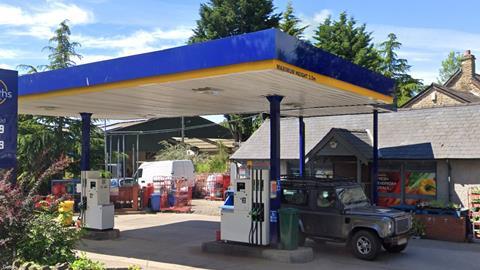 The aftermath of Storm Babet has led to one forecourt in Shropshire having to ration its fuel.
Griffiths Garage in Leintwardine put up a post on Facebook yesterday saying there would be a dispensing limit on petrol and diesel of 30ltr. It added that an outage of diesel was likely. It explained that flooding disruption was making arranging resupply 'tricky'.
The site gets its fuel from Essar Oil's Stanlow Refinery which had experienced localised flooding due to the storm. A spokesman told the Shropshire Star that infrastructure assets had been taken out of service, which had reduced product availability, but they were working around the clock to restore full supply.
Later yesterday another post from Griffiths Garage reiterated that diesel was going to become unavailable and advised people not to travel to the garage for diesel. It added that stocks of unleaded were fair.
Today a post said: "The folks at Stanlow have worked some magic and unleaded is now available without limit." It added that diesel was also available but with a 30ltr dispensing limit and said "Thanks for bearing with us on this, limiting allows us to share it out and we think it's a better way of slowing things down than increasing the price. Pricing is remaining still at 141.9 and 153.9."