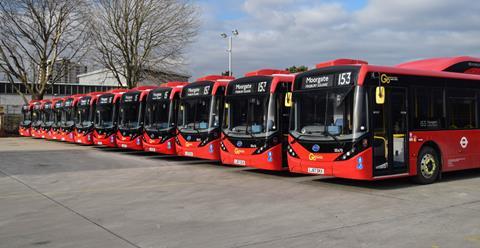 A suite of 42 charge points is now in operation at Camberwell Garage in south-east London, using a new electric vehicle charging solution powered by UK Power Networks.
The electricity firm worked with bus operator Go-Ahead to introduce electric charge points that will provide power for zero-emission buses.
The fleet will charge overnight and help alleviate air pollution hotspots in the city, representing a further expansion of what is one of Europe's largest electric bus fleets.
Irvine Nyamapfene, project manager at UK Power Networks, said: "By enabling more buses to run on electricity instead of diesel, we bring another breath of fresh air for Londoners and we are pleased to be playing our part as the city looks forward to a greener future."
Richard Harrington, director at Go-Ahead London, said: "As the capital's largest bus company, and the UK's biggest individual e-bus operator, we are at the forefront of zero-emission technology. Go-Ahead London and UK Power Networks have worked seamlessly to deliver electric bus infrastructure at the 107-year-old Camberwell Garage and, in the process, improve air quality for the local communities we serve on Routes 100, 360 and 484."
UK Power Networks enabled the replacement of more than 500 diesel buses with new electric buses.