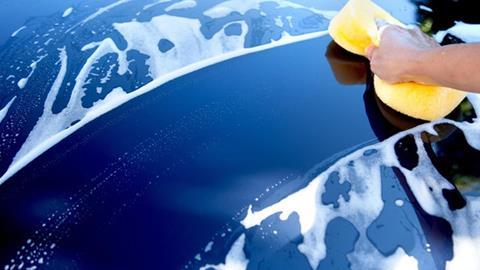 The owner of a Kent hand car wash has had a 10-year slavery order imposed on him by a court.
Margate Magistrates' Court approved the application for a full Slavery and Trafficking Risk Order (STRO) against Genc Gjocaj at a hearing on Thursday October 6.
Gjocaj, of Elmwood Court, Battersea Park Road, London, had previously been handed an interim STRO by the same court in July this year.
Officers from the Gangmasters and Labour Abuse Authority (GLAA) and Kent Police visited The Palm Bay Car Wash owned by Gjocaj earlier this year.
Concerns had been identified about the car wash on Northdown Road in Margate in relation to the absence of protective equipment, contracts and payslips for the workers.
There was also no evidence of any record keeping relating to tax and the hours worked by Gjocaj's employees.
The order prevents the 50-year-old from recruiting anyone with no legal status in the UK and anyone who does not have a valid National Insurance number.
Gjocaj must keep full written records of all his employees and their employment, which must be provided to officers upon request.
He must pay his workers at least the National Minimum Wage and provide wage slips and contracts to them in their own language.
The order forces Gjocaj to allow officers to inspect conditions at the car wash and speak to the workers during business hours. He must also provide written confirmation of any changes in ownership of the car wash or any other owned or controlled by him to the GLAA.
Gjocaj must register with Companies House and pay business rates to the local authority, meaning he must pay tax and National Insurance and accurately record the working hours of his employees.
GLAA senior investigating officer Jen Baines said: "We were pleased to see that the order has been upgraded and will now be in place until 2032.
"This is really important in providing additional safeguards to protect vulnerable workers.
"We will robustly enforce the order and respond swiftly and decisively if we identify any breaches."
Inspector Ian Swallow, of Thanet Community Safety Unit, said: "Kent Police is committed to identifying instances of modern slavery and taking action whenever concerns are raised.
"Through joint working with partner agencies including the GLAA, we are making sure that employers know their responsibilities and people are kept safe at work."
Breaching a STRO is a criminal offence carrying a maximum penalty of five years in prison.