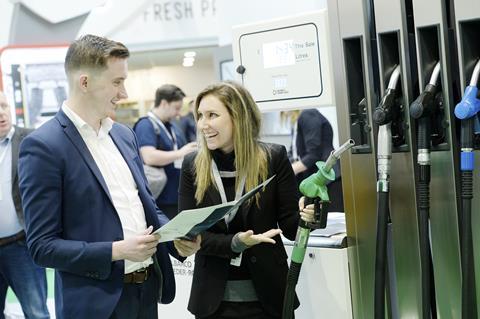 The UK Food & Drink Shows, including The Forecourt Show are set to make a return to the NEC, Birmingham in April 2022, the organisers have confirmed.
The Forecourt Show, National Convenience Show, Farm Shop & Deli Show and Food & Drink Expo will be held in unison - from April 25-27 giving food and drink professionals 2022's most comprehensive opportunity to experience the latest developments across multiple sectors.
A bustling show floor made up of hundreds of innovative exhibitors, business boosting live seminars, will shape the three-day trade show, putting the UK Food & Drink Shows firmly in the diary as the must-attend event for forecourt convenience retailers.
Andrew Reed, managing director – Wine & Exhibitions, William Reed, said the trade shows bring the very best from across key industries back together for an unrivalled three days of trends, innovation, networking and insight: "Trade shows have never been so important and in 2022, we're delighted to be able to bring back the UK Food & Drink Shows to the NEC. Each individual show will be tailored to its respective audience, tackling sector-specific issues whilst across the event the biggest trends, challenges and opportunities facing our industry in the coming years will be debated and discussed – we can't wait to see you there."
Encompassing four key sectors across the industry, the UK Food & Drink Shows are unrivalled in their ability to bring people together, build and foster better relationships, discover business building insight and celebrate innovation, all with the support of the multi-award-winning William Reed brand.