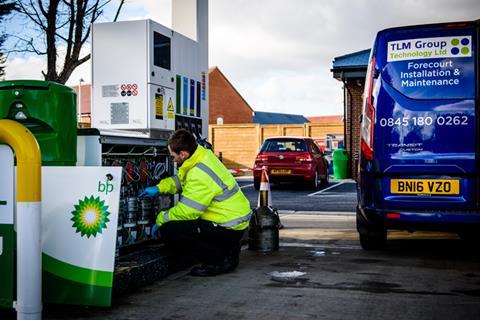 TLM Technologies, a MADIC group company, has expanded into forecourt equipment services with the aim of providing end-to-end solutions for fuel retailers.
The launch of Forecourt Equipment Services is an addition to its existing service organisation which supports EPOS and back-office software, hardware and forecourt site controllers.
Following its acquisition by the French industrial group MADIC, which has forecourt services at the core of its business, TLM has invested heavily in preparing to launch its service and support, covering every aspect of the forecourt operation.
Since MADIC group acquired TLM in March 2019 it has been keen to introduce Forecourt Equipment Services in the UK. MADIC group CEO Fabrice Chapalin said: "Combining TLM's forecourt service experience in the UK with Madic's partner supply network puts us in a unique position to deliver an excellent software, hardware equipment and service to forecourt traders across the UK."
TLM has a team of more than 100 employees and over 2,000 sites on direct support.
In-house engineers will cover:
· pump maintenance and refurbishment;
· Tatsuno dispensers. TLM is now the exclusive supplier of Tatsuno dispensers in the UK;
· outdoor payment terminal supply and support;
· tank gauges;
· tank gauge maintenance and refurbishment;
· EV chargers;
There will also be a dedicated in-house technical support centre manned 24/365 and an in-house repair and refurbishment centre.