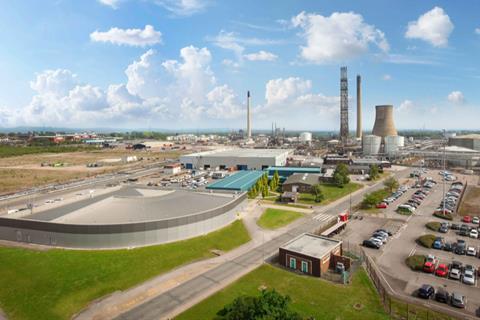 More than 400 members of the Unite union who work at Essar UK's Stanlow refinery are threatening to take industrial action in a dispute with the company.
According to Unite, 98% voted in favour of industrial action in a ballot, and fresh talks are now scheduled with the company.
The union says the dispute centres on three issues:
failure of the company to honour the 2019 signed pay agreement;
failure of the company to pay the workers a bonus in 2019/20 and 2020/21;
the proposed closure of the final salary pension scheme.
The company has now agreed to begin talks to resolve the dispute over the three issues, according to Unite, and as a result has agreed to delay the proposed closure of the pension scheme.
Unite regional coordinating officer Mick Chalmers said: "Our members play a critical role in keeping the economy moving and deserve fair pay, bonuses and pensions for the vital role they play.
"Our members cannot and will not accept any attacks to their terms and conditions after working tirelessly through a global pandemic. Unite has created space and opportunity for Essar to return to the negotiating table.
"Make no mistake, if Essar abuses this gesture or fails to make an acceptable offer, strike action will be called."
An Essar spokesperson said: "Essar notes the result of the Unite ballot. We welcome Unite's decision to engage in further talks and its agreement to suspend any industrial action while talks are ongoing. Business-as-usual operations continue at Stanlow, with no disruption to supply."