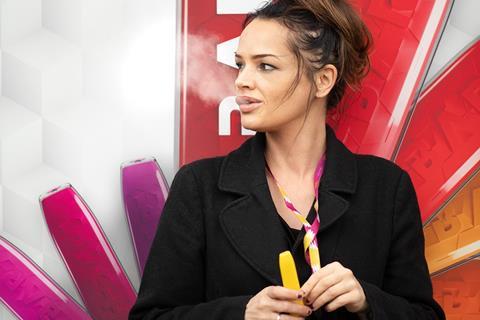 Disposable vape brand Tech-Bar has launched a three-for-two offer for retailers, meaning when they buy two inner boxes of Tech-Bar they will get the third free.
"This represents a major opportunity for every UK retailer to make some outstanding profit," said Tech-Bar culture and technology leader Bill Wilson.
"When a shopkeeper or store owner orders two boxes of Tech-Bar, we will give them a third box free."
Tech-Bar launched in June 2022 and using Supacell Cobalt Technology (TM), it claims its 600-puff disposable vape provides the 600th puff as strong as the first.
"We aim to be the number one disposable vape in the UK and we have created a high-quality product with an unbeatable price-point. Punters will keep coming back to your business to buy more," said Wilson.
"We're very excited by the Tech-Bar offer," he added. "We did a huge amount of research into learning what vapers like and dislike, and Tech-Bar is a direct result of that."
"We learned that many disposable vape users are disappointed when a vape loses power in the last stages of the vape experience, so we engineered Tech-Bar so it keeps on giving right until the last puff."