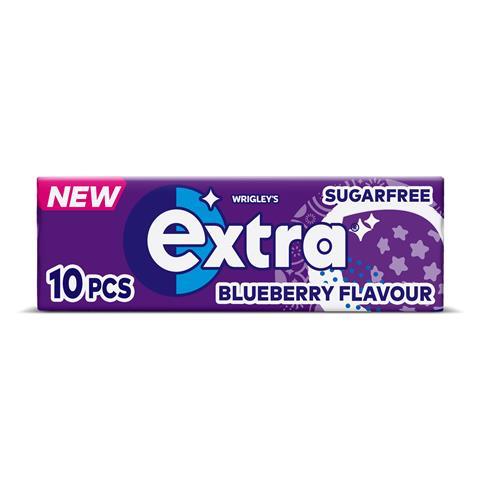 Mars Wrigley has launched two new fruity gum flavours for its Extra gum: Apple and Blueberry. With Apple the most popular fruit in the UK, and Blueberry a leading flavour for confectionery (Kantar data), Mars says these variants are the perfect next additions to the range, joining Strawberry and Refreshers Tropical.
Fruity gum continues to recruit consumers to the segment with 25% of Extra Refreshers shoppers, for example, being new to the category in 2021. Fruity gum sales now account for more than one-quarter of gum market value in the UK. This makes fruit flavours 'must stocks' for retailer
Nearly 50% of gum consumption comes from Gen Z, with fruit-flavoured gum over indexing with under 25-year-olds and 51% incremental to the segment (Kantar). Mars hopes new Extra Apple and Extra Blueberry will appeal to this demographic, helping to recruit the next generation of gum consumers to the category.
Pos material will be available to retailers to drive awareness and trial of Apple and Blueberry Extra.