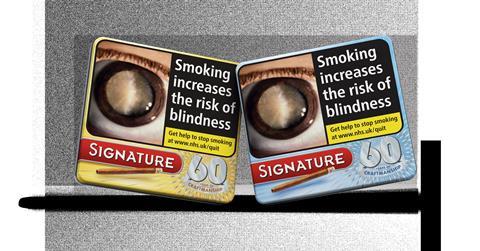 Scandinavian Tobacco Group UK is celebrating the 60th anniversary of Signature, famed for being the world's first small cigar.
To celebrate this important 'diamond' anniversary, STG UK is bringing out a range of limited-edition tins to bring excitement and interest to the cigar category, which are available to retailers now.
STG says the new limited-edition tins have been designed to celebrate the brand's anniversary and give retailers a talking point to their customers, as well as giving adult smokers something new and different. The pack messaging highlights not only the longevity of the brand but also the consistent quality that has made it a preferred choice for well over half a century.
The Signature portfolio should make up an important part of any retailer's cigar offer, claims STG, and should feature Signature Blue, the UK's best-selling 'traditional' cigar; Signature Original, the original full-strength cigar; Signature Red Filter, the UK's number one traditional aromatic cigar; and Signature Action, which claims to be the fastest-growing peppermint click filter cigarillo.
STG UK also confirmed that the iconic tins are permanently returning for packs of Signature Blue 20s and Signature Original 20s.
STG's UK marketing manager, Nataly Scarpetta, said: "Sixtieth anniversaries are usually celebrated with diamonds and there's no doubt Signature has always been the jewel in our crown, representing 60 years of quality, experience and craftsmanship. Since its arrival back in 1963, Signature has become a truly global brand which is now sold in over 80 countries worldwide. Here in the UK, the brand portfolio is currently worth nearly £50m in annual sales, with strong products in both the miniature and cigarillo segments. Retailers should take the opportunity to stock up, as limited-edition packs usually prove popular with regular smokers and will be in demand. We're proud to celebrate such an important anniversary for Signature and want to thank all the convenience retailers who have played such a vital role in its continued success."