Jet grows network with a nine-site deal to reach 301 branded forecourts.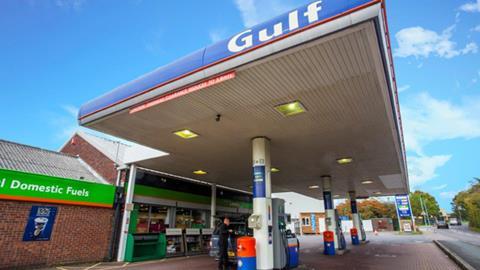 Top 50 Indie Petrocell Holdings has signed up nine sites to the Jet brand, in a deal which means its network of 10 sites will now be with one brand.
The new sites - currently all Gulf branded and supplied by Certas Energy - are predominantly located in the south with three in Kent, two in Devon and one in Buckingham. Of the remaining three, two are in East Anglia and one in Staffordshire. Over the coming months all the sites will be rebranded with the familiar Jet yellow and blue visual identity.
The nine new sites will join Jet Hopcrofts Holt, the Petrocell-owned site that was knocked down and rebuilt in 2017 and has enjoyed considerable success since twice-winning a Forecourt Trader of the Year Regional Award.
Petrocell Holdings director, John Dowling, said: "Jet has a strong reputation that is hard to ignore and there is a shared ethos. The industry has had some tough times and consistency of service and value for money is key. Throughout the fuel crisis Jet really stepped up to ensure that the deliveries kept coming and was business as usual. I am confident that with a shared vision and ambition we can replicate the success already enjoyed at Jet Hopcrofts Holt."
Oliver Mueller, retail business manager of Jet brand owner Phillips 66 Ltd, said: "This is an exciting opportunity to introduce the Jet brand to new communities and to extend our national reach."
"With a reputation for great service and great value we are looking forward to working closely with the dealers to increase volume and drive future success. We are thrilled to be working with Petrocell."
With the signing of the new deal, Petrocell's portfolio of 10 sites will all be Jet-supplied and branded - adding to JETs national reach with total sites numbering 301.
The nine new Jet dealer sites are:
Erith Service Station, Erith, Kent.
Edenbridge Service Station, Edenbridge, Kent.
Tram Road Service Station, Folkestone, Kent.
Lady lane Service Station, Hadleigh, Suffolk
Watton Service Station, Thetford, Norfolk
Winslow Service Station, Winslow, Buckingham
Colwich Service Station, Stafford, Staffordshire
Oakford Service Station, Newton Abbot, Devon
Sidmouth Service Station, Sidmouth, Devon.