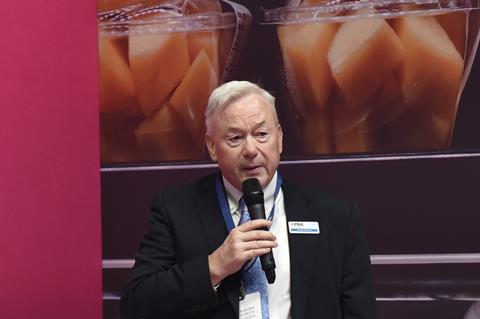 As I had to write the PRA's response to the 'short and focused' Competition and Markets Authority (CMA) investigation into the retail fuel market, I thought it would be a good time to reveal some facts.
Especially as we have seen some ill-informed articles from the motoring organisations, including one from the AA which concluded: "If forecourts don't start to lower petrol prices, it will be a disgrace". So, some facts. There are several key stakeholders in our industry, the oil producing countries, oil traders, oil companies, the government and retailers. If we dig into this, we will see who is 'profiteering'.
In terms of oil producing countries with high oil prices, they are making a fortune enabling states such as Saudi Arabia to buy up football clubs or sponsor golf tournaments. At the start of 2022, a barrel of Brent crude was trading at US$55 now it's in the range of US$111 with many commentators forecasting it to go even higher. Oil companies aren't doing too badly either with the refining 'crack', this being the process which 'cracks' crude oil into the various refined products starting 2022 at around US$10/barrel while it is now over US$60/barrel. Then we have some of the commodities trading companies reporting record profits as volatility and disruption in commodity markets, exacerbated by the war in Ukraine – supercharged earnings for the worlds' biggest traders.
The government is also benefiting even though it made a cut to fuel duty of 5ppl. In January, VAT on both petrol and diesel was around 20ppl, now it's around 30ppl for petrol and 34ppl for diesel.
If the government really did want to reduce the price at the pumps, there's an obvious solution. VAT is a percentage of the overall cost. It is also a tax on a tax as it applies to the cost of fuel after duty is included.
Finally, there are the fuel retailers. We know only too well the thin margins that are being made now on fuel and that reduced fuel sales, which are still 10% lower than before the pandemic, impact footfall and shop sales. In addition to this there are the extra costs on staff wages and the price of electricity.
Therefore, given all of the above, it looks like there are other organisations that warrant further investigation by the CMA – not the so-called "profiteering" fuel retailers.