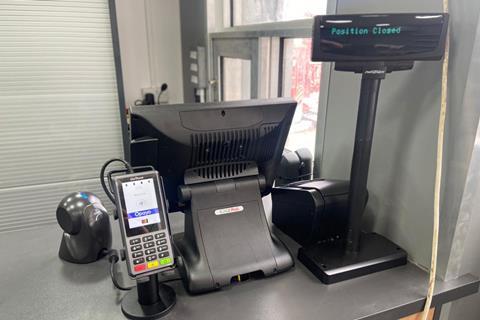 Three EDGEPoS installs have been completed at Ehtsham Ul Haq's Essar-branded forecourts at Hatton Service Station, Rockbay Service Station in Buxton and new to open Burslem Filling Station in Stoke-on-Trent.
After first contacting Henderson Technology to upgrade the existing EPOS system in late 2020, Henderson Technology's installation partner Celestra completed all three installs with full remote training with managers and staff onsite. Ehtsham also decided to install EDGEPoS head office to control and manage all sites from one central location.
He said: "All installations ran very smoothly, with clear and concise information given in the preparation, run-up and installation of our EDGEPoS installs. Training provided is extensive with all staff till trained prior to going live. They were even given more training on the week of the install too.
"I am delighted with everything to date and the group looks forward to our partnership with Henderson Technology. EDGEPoS is a user friendly till and has all the features on the back office that we had hoped for in an EPOS system."
Darren Nickels, retail technology operations director, commented: "We really are excited to have these three sites on the EDGEPoS network. We are growing both our forecourt and convenience store EDGEPoS users across England, Scotland and Wales with more wholesaler links and fuel brands being added to our portfolio.
"After an online EDGEPoS demonstration, all managers onsite immediately saw the benefits of upgrading to the EDGEPoS system, and we are delighted to have been able to install the system in all sites, even with the current Covid-19 restrictions in place.
"I would encourage any retailer to get in touch to see how the EDGEPoS system works for them. EDGEPoS truly is developed by retailers, for retailers."