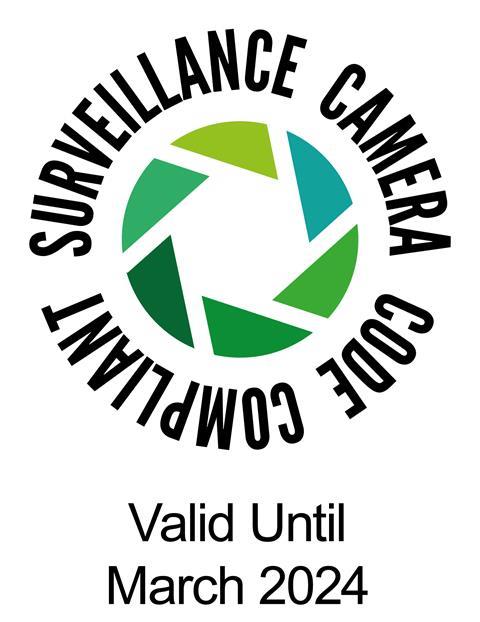 Facial recognition retail security specialist Facewatch has won the official backing of the UK regulator - Office of the Biometrics and Surveillance Camera - which has recognised the company's "excellent and most commendable commitment" to high standards and maintaining public trust.
The regulator's commissioner - Professor Fraser Sampson - has awarded Facewatch its certification mark for meeting all requirements of the Surveillance Camera Code of Practice (SCCP) specifically for the use of live facial recognition.
The Biometrics and Surveillance Camera Commissioner is the UK regulatory authority for biometric processing and CCTV, including facial recognition.
The certification enables Facewatch to demonstrate that it complies with the SCCP for its use of automatic facial recognition within its customers' premises. The award of the mark follows a detailed accreditation process with the Security Systems and Alarms Inspections Board (SSAIB).
Nick Fisher, chairman of Facewatch, said: "The award of this certification underlines our commitment to best practice, both to prevent crime and protect staff and customers. The public and our subscribers can continue to have confidence in our systems and safeguards."
Commissioner Fraser Sampson said: "By successfully engaging with the professional accreditation bodies and my certification scheme, an organisation, and more importantly the public, may be reassured that surveillance camera systems which intrude upon their privacy are being demonstrably operated ethically and legitimately to an appropriate standard.
"The certification scheme goes above and beyond the basic requirements of data protection and is designed, as is the government's Surveillance Camera Code, to enable operators of surveillance camera systems to make legitimate use of available technology in a way that the public would rightly expect and to a standard that maintains public trust and confidence. I acknowledge your excellent and most commendable commitment in that regard arising from your engagement with this process."