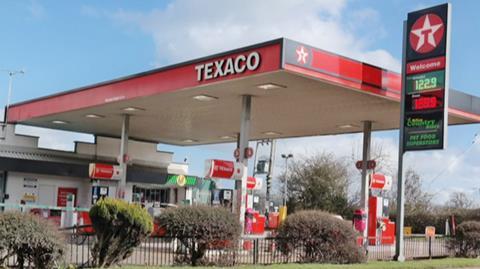 Wardle Service Station & Country Store on the A51 Nantwich Road in Cheshire has seen a substantial uplift in hot food-to-go sales after installing Flexeserve hot holding units.
The company initially installed one unit, but was so impressed by the results it introduced a second and has now ordered a third.
Paul Condliffe, site manager for Wardle Service Station, explained: "For years, we had been using direct heat food warmers for our hot food-to-go, and they had always delivered disappointing results. The quality of the food would deteriorate so quickly that, within an hour, pasties would dry out and bread baps would go hard. It was frustrating.
"Not only that, but this equipment was not self-service. A member of staff would have to serve every product our customers wanted, while also cooking up new batches.
"This solution had seemed to be our only option, but when one of our direct food warmers became faulty, we decided to explore what was available. We were looking for a hot-holding unit that would maintain food quality for longer, free up our staff for other work and enable us to expand our product range. That's when we discovered the technology of Flexeserve."
After discussing their needs with Billy Eatenton, Flexeserve's sales manager – UK & Ireland, he recommended they install a Flexeserve Zone 2 Tier – Countertop, Model 1000, which would allow them to set multiple zone temperatures for their products' different temperature requirements.
Condliffe said: "The difference it has made has been remarkable. We've significantly reduced the waste from our hot food-to-go operation because food stays at a consistent quality for several hours.
"We have also found that, because the Flexeserve Zone unit is open-fronted and well-lit, customers are drawn to it – and to our hot food-to-go offering. As a result, we're finding that more customers are buying multiple hot food items, because they can see what's on offer. To put this into context, our sales of pasties alone have increased from about 160 pasties per week to about 250.
"We were so impressed by the benefits this unit made that, soon after, we made the decision to purchase a second one, so that we could have two side-by-side. With this additional investment, we can further increase the visual impact of our hot food and expand our product range.
"We are now looking to buy a third unit from Flexeserve – the returns we're seeing make them a smart purchase."