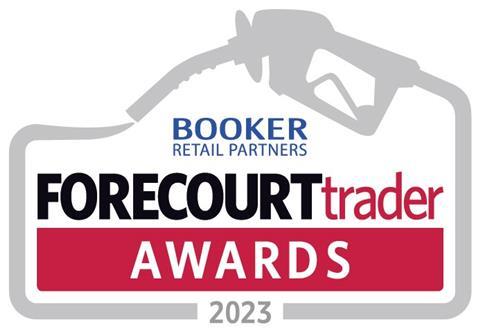 Time is running out to get your vote in for the 2023 Forecourt Trader of the Year's Special Recognition award, which is run in conjunction with principal sponsor, Booker Retail Partners, and is voted for by the readers of Forecourt Trader.
The category aims to highlight the person/people who are setting standards, blazing a trail, displaying ingenuity, success in adversity, or are in some way worthy of recognition for their achievements in the forecourt retailing sector.
Past winners include Patrick Sewell, Ken Kay, David Penny, David Charman, Yogan Yoganathan, and last year's winner Darren Briggs.
This year, voting closes onSeptember 6 and there are five amazing candidates to choose from, so please read through the nominations below, and follow the link to register your vote here.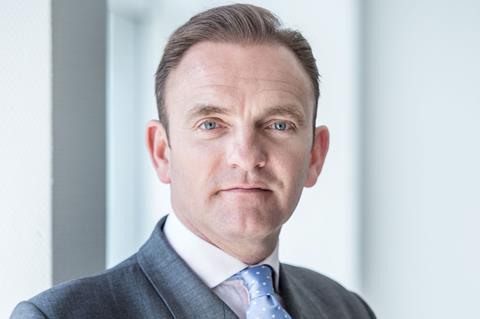 William Bannister CEO, MFG
William Bannister acquired MFG in 2011 through a management buy-in with partners Tom Biggart and Jeremy Clarke.
Since the acquisition, William has overseen the growth of MFG from 48 sites to over 900 sites across the UK.
Prior to founding MFG, William had over 30 years' experience in property investment, asset management and corporate rescue and was the founding director of Scottish Capital Group (SCG), a property investment and asset management group primarily active in London, the Midlands and Edinburgh.
MFG was winner of last year's Forecourt Trader Awards with its flagship site in Putney which features separate forecourts for EVs and fossil fuels with eight dedicated EV charging bays, and eight traditional pumps, as well as an impressive jet-wash valeting offer. The site also features a Costa Café and spacious Budgens retail store with a comprehensive range of food-to-go, drinks and grocery lines.
In a video shown at Forecourt Trader's Summit 2023, Bannister said that also supplying fossil fuels meant that unlike other charge-point operators MFG was agnostic because it could grow or shrink its EV offer at the same pace as the market changes. He also suggested MFG would be prepared if demand for hydrogen as a road fuel ever develops: "It's like VHS and Betamax if you are old enough to remember that in the sense that Betamax, like hydrogen, is probably a better product in the long term, but VHS was easier to do, like electric."
He said the company has assessed its network and believed at least 700 of its 900 sites could take dual fuel straight away. However, getting the infrastructure in place was a time-consuming business. "Another problem people have had with EV charging is that they are not reliable because people haven't maintained them – they are at the end of a car park somewhere. But we are a retailer and I can tell you now that all of our sites, have over 98% up time, and we measure the uptime on our chargers like we do on our coffee machines, our pumps, our valeting equipment, so we are there to serve the customer 24/7."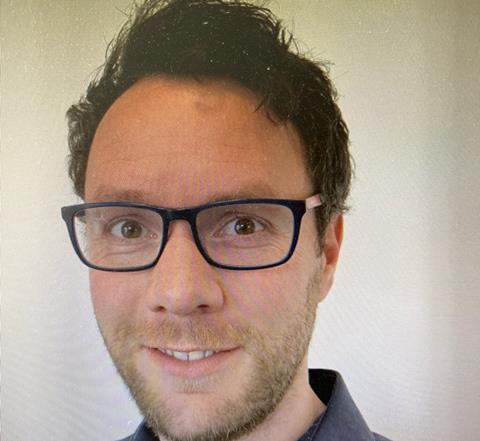 Rob Exelby, managing director, Exelby Services
Despite living and breathing service stations since he was a teenager, Rob Exelby, managing director of Forecourt Trader of the Year 2021 winner Exelby Services, is still as enthusiastic about the industry as ever, and always has his eye out for the next 'big thing'.
He began working for the family company when he was 14, when his dad Mike ran the business. He started in the head office, behind the scenes doing paperwork then, when he finished university, he worked on the tills at one of their sites on the busy A19.
Rob was then given the choice: join the family firm full time or go and get some experience elsewhere first. He chose the latter - graduating as a mechanical engineer, he then worked at an engineering firm for three years before returning to Exelby Services.
Over the years, the company has gone big on redevelopment, ensuring sites are kept up to date and fit for purpose for ever-demanding motorists. The culmination of this was in 2021 when Exelby's redeveloped A19 North Services walked away with the Forecourt Trader of the Year Award. From the eye-catching Corten steel exterior to the replica F1 car mounted on the ceiling in the store, this site really stands out and deservedly won the industry's top accolade.
Sustainability and environment issues are important to the company – and to Rob – too, with sites doing their bit to offset carbon emissions. The company has completed an extensive sustainability project to incorporate a massive 190-Kilowatt solar farm and battery storage system, which will see the site cut its energy usage in half over the course of 2023 as Exelby Services aims to become a carbon neutral operation by 2030 across its five sites.
Exelby Services is also partnering with hydrogen refuelling specialist Element 2 to develop two hydrogen refuelling stations. It's that pioneering spirit that keeps him at the top of the game!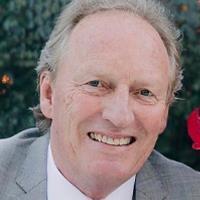 Clive Gardner, chairman, Gardner Garages
Clive Gardner has petrol running through his veins.
Since the tender age of 16, when Clive attended his first residential Esso Management training course, there has been no looking back.
Clive has worked with all the major suppliers over the years, Bp, Esso, Shell, Texaco, Ultramar, Elf, National, Regent. The Esso Tiger in your tank campaign, World Cup coin collections and Green Shield Stamps are some of Clive's earliest marketing memories as well as serving Esso Extra 5* petrol at 3s/8d per gallon, that is about 4p a litre in new money!
The family also operated a Ford and Datsun dealership in the 70's and 80's but Clive decided to focus on fuel retailing and moved away to branch out on his own. His sites have won many awards over the years for customer service and retailing targets.
Clive has been supported by wife Stella, for 34 years, and raised five children, whilst living life to the full, he moved to Spain for three years to enjoy life on the Costas and returning once a month to follow his beloved football team, Spurs, oh, and also check on the business.
His eldest daughter, Emma, joined the business over 20 years ago, and has been group MD working alongside Clive to continuously strive to deliver the best customer experience from their forecourts. Ashton, his youngest son, joined five years ago and has helped Clive develop a strong management team that know how to get the best out of every retail trading environment and opportunity. Clive's sites have always exceeded all expectations and he firmly believes in supporting and working closely with various local communities and charities to share some of his success.
"I have always believed in attention to detail and creating a fun working environment on and off the forecourt, with the "doing whatever it takes" attitude and I never take myself too seriously."
50 years in the business and Clive still has the energy, desire and passion to expand the family business. Gardner Garages have acquired three petrol stations in the past 3 years and opened a Convenience store on the exclusive Promenade in Cheltenham with another two developments being completed in 2023.
"I have no intention of retiring completely, why would I? I love the industry and people in it".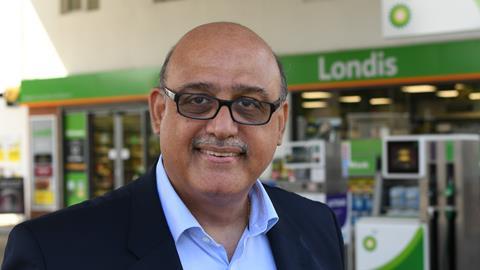 Lee Mohamed, Londis Fitch's
Lee Mohamed has been in the petrol industry for some 35 years with his brother Arif. Between them they have owned and operated many sites and during this period they have seen their businesses grow from strength to strength. They have been in the industry long enough to see petrol stations develop from only selling petrol with a small kiosk selling oil products and confectionery items to now fully developed multi profit centred sites, with petrol, convenience store, carwash, coffee shop, cashpoint, workshop etc.
During the Noughties, Lee and his business partner built up and extensive network of more than 20 Forecourt sites across the UK. After selling their business to MFG in 2017, Lee and Arif decided to refocus their business on the three sites they retained, including the eponymous 'Golden Cross' site in Colnbrook. Over the past four years, Lee and Arif have invested significantly in all three sites, redeveloping the external forecourt areas, and shop retail. Extensive Food to Go options have been introduced at all sites, and food partners including Stone Willy's, West Cornwall Pasty Co, Costa, Tango Ice Blast and others, all added to the store propositions.
In Summer 2023, Lee is developing a mothballed PFS site he already owns which has been operating as a hand car wash for a number of years. The learnings from the past four years investment will be incorporated into this new site. The site is due to open in July 2023.
During Lee's time, the industry has gone through many changes, and these changes have led to challenges which Lee and Arif have had to take on and despite this, they continued to redevelop their sites and expand. This has only been possible because of their single mindedness to succeed in their businesses by changing with the times, making investments, and developing their businesses to a standard that would withstand competition by giving their customers a choice to shop at a one stop site offering service, quality, price, and convenience!
Lee has always believed that any success he has achieved is because of the hard work and customer friendliness of his staff. A lot of effort is put into training of their staff and inculcating into them the importance of service and respecting the customers and endeavouring to exceed our customers' expectations. This has led to repeat business and building of good customer rapport.
Lee is sure that their business is here to stay despite the threat, and opportunity, of electric cars, he will continue to invest in the business as it requires to make it fit for the future and sustainable in the long term, with great service, a branded shop offer and great forecourt facilities.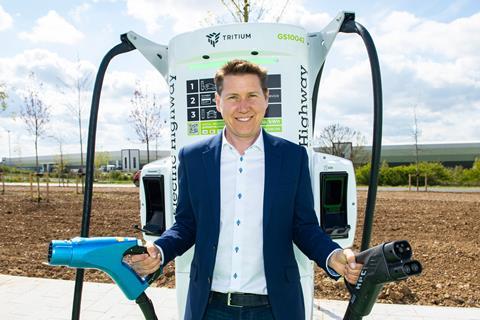 Toddington Harper, founder and CEO, Gridserve
Toddington Harper is the founder and CEO of Gridserve, a tech-enabled international sustainable energy business, and is on a mission is to move the needle on climate change, with a 'sun-to-wheel' strategy. His company is building a network of more than 100 'Electric Forecourts' to be developed in the next few years, as part of a £1bn programme to help make EV driving an enjoyable, ultra-convenient and stress-free experience. Two have already been completed – at Braintree in Essex, and in Norwich. They aim to deliver the latest charging technology, supplied by 100% renewable energy (the company also has solar energy farms), and are designed to help pave the way for mass EV adoption well ahead of the 2030 ban on new petrol and diesel cars. Visitors to the sites can find out more about electric cars, charging and vehicle leasing options, organise test drives, and also enjoy well-known brands including Costa Coffee, M&S Food, and WHSmith, along with super-fast WIFI and bookable meeting pods.
Gridserve is also working with motorway services operator Moto, and is committed to expanding the Gridserve Electric Highway, a UK-wide charging network transformed by Gridserve since acquiring it in 2021.
Toddington admits to having an "extraordinarily bizarre" background. Not only did his late father Brian Harper build petrol stations 60-odd years ago, but he named his two sons after motorway service stations. Hence Toddington (M1) and his older brother Heston (M4)! However, what his father did next very much laid the background to the journey Toddington is on today, because when the oil crisis came along in the 1970s, his father decided that oil wasn't the way to go. He moved into the sustainable energy business, building solar and battery projects in the Middle East.
Toddington followed in his footsteps, spending years building sustainable energy businesses and looking at all sorts of energy projects including hydrogen and fuel cells. He founded Gridserve in 2017. The company has recently announced the largest debt raise to date globally, for a privately-owned charge point operator, which it says demonstrates the market's confidence in both the transition to electric mobility and Gridserve's mission to help deliver net zero transport at speed and scale.