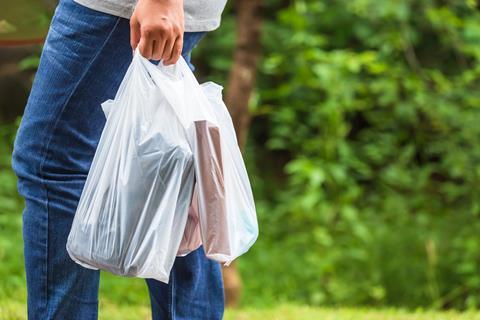 ACS has called on the Department for Environment, Food and Rural Affairs (Defra) to confirm the implementation date and communications plan for retailers ahead of upcoming changes to laws on plastic bags.
The new rules will see all retailers in England included in mandatory plastic bag charging, while at the same time setting the minimum amount that can be charged for a plastic bag at 10p.
The rules were initially planned to come into force on April 30, but Defra is set to revise that date due to issues with the parliamentary timetable.
ACS chief executive James Lowman said: "There are supposedly just weeks to go until the extension and increase in the plastic bag charge are supposed to come into force and we still don't have clarity on the implementation date. Small retailers need as much notice and support from Defra as possible ahead of the change to enable them to provide advance notice of the change to customers and colleagues, which will reduce the risk of confrontation in store.
"ACS has long supported the extension of the plastic bag charge to all retailers in England as a way to provide consistency for customers, and as another great way of raising money for local and environmental charities."
According to Defra, since the scheme was introduced in England for businesses with more than 250 employees, the number of bags used in those stores has fallen by around 80%. Businesses of any size already charge for plastic bags in Wales and Scotland.