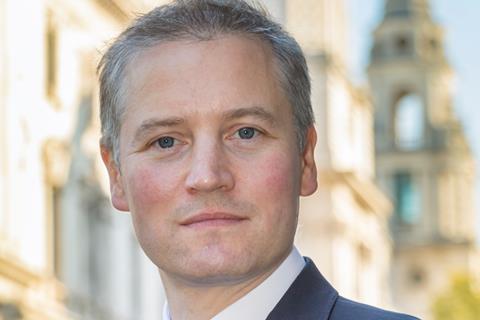 The Association of Convenience Stores (ACS) has called on the government to honour its commitment to introduce legislation to protect access to cash in the Queen's Speech next month.
A joint letter to the HM Treasury, signed by ACS alongside a coalition of organisations, charities, industry bodies, consumer representatives and MPs, has highlighted the decline in access to and acceptance of cash in the UK.
Which? analysis has found that almost a quarter of free-to-use ATMs have vanished since 2018 and almost half of the UK's bank branches have closed since 2015.
ACS chief executive James Lowman said: "It has now been over two years since the government outlined its commitment to legislate to secure access to cash at Budget 2020 and yet we are still waiting for action to protect this vital payment method.
"All eyes will be on the Queen's Speech to announce urgent and decisive action to ensure that consumers and businesses can continue to have the freedom to pay for their goods and services with a payment method of their choice."
Findings from the ACS 2021 Local Shop Report show that consumers think that two of the most valuable services offered in convenience stores are cash machines and the Post Office.
ACS has partnered with Which? on the Freedom to Pay access to cash campaign which calls for the Payment Systems Regulator to take immediate steps to regulate the ATM interchange fee and stop the closure of free-to-use ATMs, and the government to change the law to guarantee access to cash is protected.