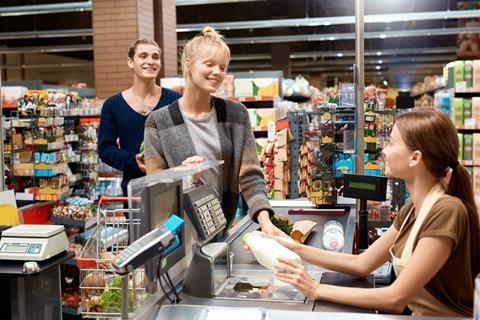 Loneliness Awareness Week is taking place between June 14-18, and the Association of Convenience Stores (ACS) believes local convenience stores should get involved.
The campaign aims to encourage people to continue to reach out and support those who may be feeling lonely, even as lockdowns lift and to reinforce the importance of social connections.
Launched in May, the Tackling Loneliness Network Action Plan brings different sectors together to share expertise and consider ways to reduce loneliness in four key areas: loneliness in young people; loneliness in older people; local and place-based approaches to tackling loneliness; and digital inclusion.
Figures from the 2020 Local Shop Report show that convenience stores are the top local service when it comes to having a positive impact on the community, and over a third of convenience store customers know the people working in their local shop either very well or quite well.
ACS chief executive James Lowman said: "Local shops have a unique reach in their communities and play a positive role in the lives of their customers, not only providing essential products and services but acting as a vital source of social interaction, especially for those who may be more isolated or vulnerable.
"It's been a privilege for ACS to be involved in the Tackling Loneliness Network and we would encourage convenience retailers to get involved in Loneliness Awareness Week to help support their customers and work to alleviate loneliness in their communities."
ACS is currently producing specific guidance for its members on wellbeing and tackling loneliness, and is a founding signatory to the Tackling Loneliness Champions Pledge, sharing learning and best practice from the sector on tackling loneliness. ACS has also developed materials for retailers, providing advice on how they can support their customers, including the Retailer Services Checklist and Supporting Vulnerable Customers guide.
You can join in the conversation on social media by using #LetsTalkLoneliness in your posts.
More information on loneliness is available here: https://letstalkloneliness.co.uk/