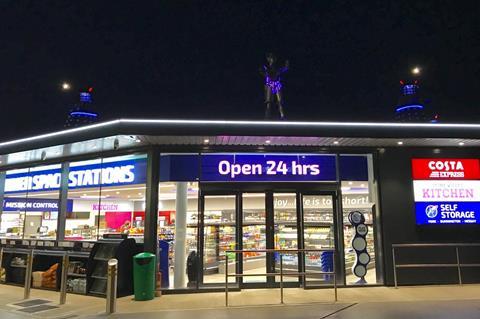 The Association of Convenience Stores (ACS) is calling on convenience retailers to get involved with a new initiative to mark the Census 2021, which aims to celebrate the unsung heroes in local communities across England and Wales.
The census is a survey that happens every 10 years and helps plan funding and provision of public services. The next census is taking place in 2021 and will be the 22nd census of England and Wales.
To mark the occasion, the Office for National Statistics (ONS) will be awarding 22 local heroes with bespoke purple plaques which can be displayed at either their workplace, home or in the wider community.
ACS chief executive James Lowman said: "Local shops are an important part of local communities, and we're delighted to be working with the ONS to promote the 2021 census which provides the data that ultimately determines how those communities are funded and supported. The purple plaques initiative is a fantastic initiative to help recognise the people who have gone the extra mile in their local communities, from fellow retailers to customers and volunteers. We are urging our members to make sure you nominate the unsung hero in their local area."
Pete Benton, ONS director of Census and Survey Operations, commented: "The census is such an important undertaking that helps inform the vital services we all rely on every single day within our communities. The search for Census Community Heroes will help us all recognise the strength of communities throughout the country.
"I look forward to seeing the nominations come in and celebrating the people who have made a real difference to the areas where they live."
The deadlines for nominations is December 31. For more information and to nominate a local hero, visit the Census 2021 heroes website.