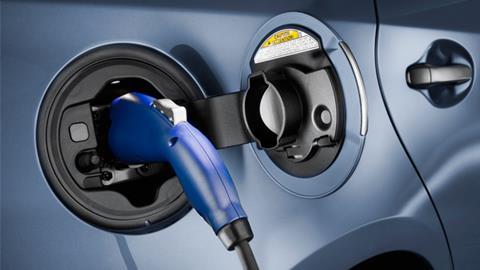 The average car or van in England is driven just 4% of the time, according to a new report by the RAC Foundation, meaning there is ample time for most drivers to charge electric vehicles.
For the rest of the time the car or van is either parked at home (73%) or parked elsewhere (23%), for example at work, a pattern has barely changed in quarter of a century.
The report suggests that with 18 million (65%) of Britain's 27.6 million households having – or with the potential to have – enough off-street parking to accommodate at least one car or van there is a huge opportunity for charging electric vehicles at home.
Breaking the numbers down:
Wales – 75% of households have – or could have – off-street parking and EV charging
England – 68%
Scotland – 63%
London – 44%
The analysis is revealed in Standing Still – a new report by the RAC Foundation – which looks at data provided by the leading net zero data analytics consultancy Field Dynamics and the Ordnance Survey, as well as government statistics.
Steve Gooding, the director of the RAC Foundation, said: "The average car is driven just one hour out of every 24, a proportion that is almost the same as it was back in 1995.
"However, this lack of use does have one silver lining. It means that there is ample opportunity for recharging the next generation of electric vehicles, particularly at home, or at work – so making best use of our cars' 'down-time' rather than us having to make a specific trip just to get refuelled.
"There is clearly a lot of attention focused on providing a rapid public charging network to help address drivers' range anxiety, but this data shows there is plenty of scope for slower, potentially cheaper recharging facilities to be installed at people's homes, where the average car spends so much of its time."
Ben Allan, managing director of Field Dynamics, commented: "In the past, it mattered little where people parked their cars and vans, just as long as they were safe and close. However, how these vehicles are parked now can make a significant difference to our progress to Net Zero as that passive stationary time evolves to an active charging and network balancing session. This excellent piece of work by the RAC Foundation creates a tremendous baseline for the industry to build on, we are very proud to have been part of the work."